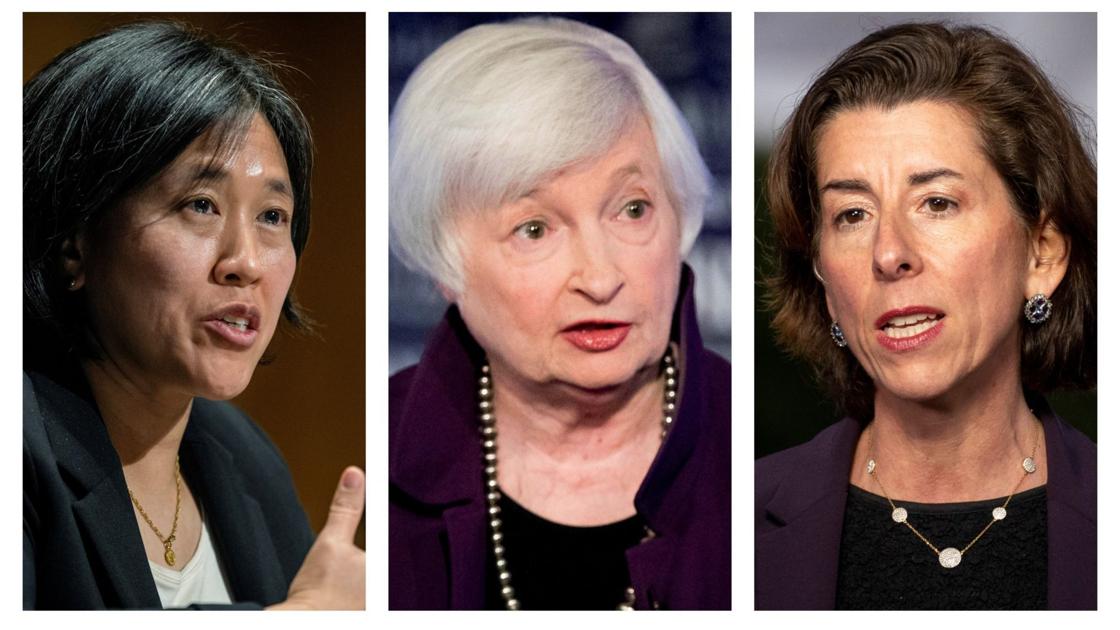 "When you're different from the rest of the group, you often see things differently," said Rebecca Henderson, a professor at Harvard Business School and author of "Reimagining Capitalism in a World on Fire."
"You tend to be more open to different solutions," she said, and that is what the situation demands. "We're in a moment of enormous crisis. We need new ways of thinking."
Empathy, stability
Over the past half-century, 57 women have been president or prime minister of their countries, but institutions that make economic decisions have largely been controlled by men until recently.
Outside the United States, there's Christine Lagarde at the helm of the European Central Bank with its 2.4 trillion euro balance sheet, Kristalina Georgieva at the International Monetary Fund with its $1 trillion in lending power, and Ngozi Okonjo-Iweala at the World Trade Organization — all jobs held by men a decade ago.
Overall, there are women running finance ministries in 16 countries, and 14 of the world's central banks, according to an annual report prepared by OMFIF, a think tank for central banking and economic policy.
The limited measures available suggest women have a better track record of managing complicated institutions through crisis.
Originally Appeared On: https://www.stltoday.com/news/national/govt-and-politics/what-happens-when-women-run-the-economy-we-re-about-to-find-out/article_335f5b09-faee-5820-9a22-41fac4d87eca.html