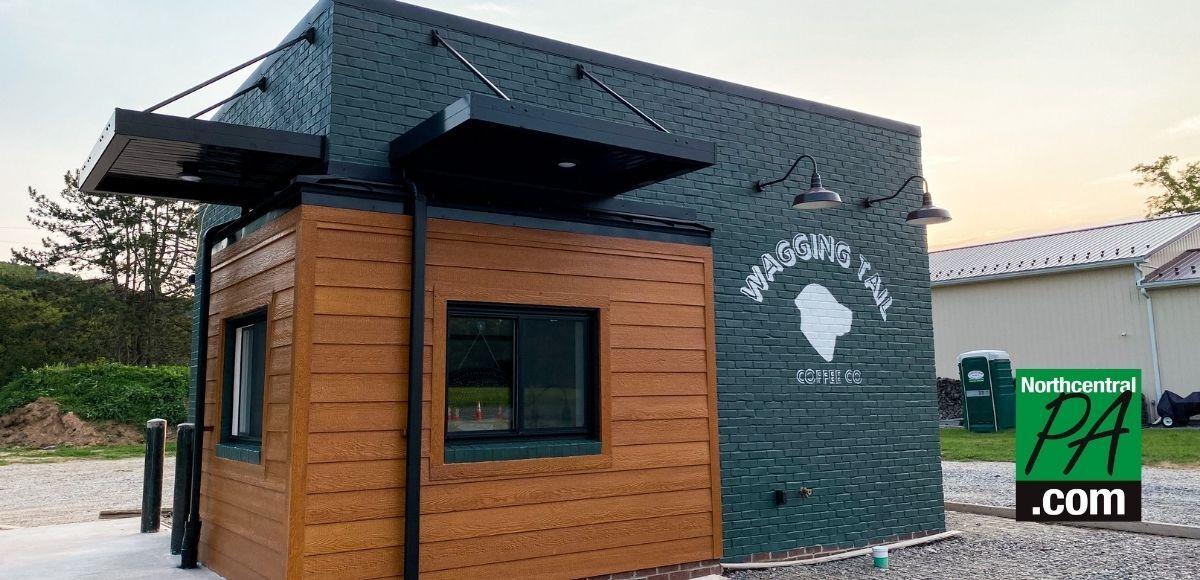 Watsontown, Pennsylvania – A couple in Watsontown decided to bring the Pacific Northwest flavors to central and northern Pennsylvania two years ago when they embarked on a journey to start their business.
Megan and Eric Solomon, who attended high school together in the Warrior Run school district, wagging Tail Coffee Co from their property trailer near Main Street. I run a business. Their growing business will soon move to a new home when it opens in August at a physical store on Route 15 in Allenwood.
Solomon lived near Tacoma, Washington for several years when Eric was stationed at JBLM / Fort Lewis Army Base not far from Seattle. "Coffee is life," Megan said in the Pacific Northwest. "There are lots of food trucks and coffee stands. Then I went back to Watsontown, but I didn't have many choices," Megan added.
To fill that coffee gap, Meghan came up with the idea of ​​using a mobile trailer to open a coffee stand in their property.
"We started with a mobile trailer on the day of the garage sale," Meghan said. "Then we started opening here and there for a few days, but last summer we got more serious and had a full-time schedule," Megan said.
Since the beginning of the COVID-19 pandemic, people have become more comfortable in outdoor environments, increasing their business in trailer walk-up windows. The business seems to have grown exponentially last summer.
"We're probably one of Covid's few success stories," Meghan said. "It had a sad impact on many SMEs."
As the business grew, so did the menu options. In addition to coffee, Wagging Tail offers lemonade, green tea and milkshake-type drinks that appeal to children. The plant-based energy drinks on the menu are appealing to young people, Megan said.
Some of the hottest drinks are colorful and creative, such as the Free Britney Drink, a lavender drink that mixes blue and pink energies. During Shark Week in mid-July, a drink duo of Mama / Papa Shark and Baby Shark was offered. Shark drink flavors included blue raspberries, raspberries, and blackberries.
Wagging Tail Coffee Co.Free Britney Drink

Photo courtesy of Wagging Tail Coffee Co. Facebook page

You can also buy pre-wrapped pastries. Takeaway options include a bag of coffee.
Wagging Tail also has a four-legged friend's puppy cup made of whipped cream and bones. "We are huge dog people," Megan said, adding that they have two Labradors. "Many customers love to bring their dogs."
Wagging Tail was a veteran-owned business and Eric was in the Army. "We are proud to be a veteran-owned business," Meghan said, adding that they support all first responders and law enforcement agencies.
16409 US Route 15 Allenwood location has drive-through and walk-up windows. There are no indoor seats, but Megan said he plans to have outdoor seats.
The grand opening is scheduled for Saturday, August 14th, from 7am to 3pm. The soft opening is from Monday, August 9th to Friday, August 13th, from 7am to 3pm.
Find updates and additional information Facebook..
Our content is free, but our journalists are working hard. 100% of your contribution to NorthcentralPa.com is directed directly to helping us cover important news and events in our area. Thanks for saying that local news is important!
Donate today
Wagging Tail Coffee Co. brings the Pacific Northwest flavor to central and northern Pennsylvania.Local business news
Source link Wagging Tail Coffee Co. brings the Pacific Northwest flavor to central and northern Pennsylvania.Local business news