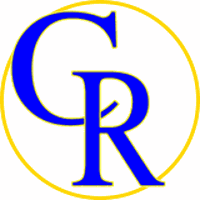 The Chestnut Ridge School District found out last month that US News recognized its senior-high ranking as 209th of 711 in the state and 4,956 of 17,857 nationally.
Compared to the other 35 school districts in the Intermediate Unit 8, the district's final rankings placed it second with an overall score of 72.25. Windber School District posted the highest ranking with a score of 75.45, and Hollidaysburg School District finished third in the IU8with an overall score of 71.82
"It is essential to realize that you are competing against the best schools in the state and the nation as a public high school. In the US News formula, the Chestnut Ridge School District was ranked against magnet schools, STEM academies, collegiate academies, charter schools and various other high schools within the state and the nation," Superintendent Dr. Mark Kudlawiec said of the rankings.
The rankings are tallied through multiple measures such as graduation rate, math scores, reading scores, administering AP exams and passing an AP exam.
Chestnut Ridge had a graduation rate of 98% in the respective areas, math scores of 83%, reading scores of 86% and finally 11 out 14 had passed at least one advanced placement exam.
Kudlawiec explained that the district had a lower percentage of students who took and passed the AP exams.
"Although this is not the first time under my tenure that we had received a ranking from the US News, this is the highest we had ever been ranked. It is a tribute to the teachers and the students that are striving to be the best they can be," Kudlawiec said.
"Since the district didn't perform any standardized testing last year, due to the pandemic, I would feel a lot of this credit would fall on the leadership of Mr. Max Shoemaker, retired high school principal, and Mr. Eric Zeznanski, current high school principal.
"Together with their staff, those two gentlemen had a fantastic pulse on creating rigor and relevance in the school curriculum and were strong proponents of promoting AP classes. All these components together crafted a strong graduation rate as well as higher scores in math and reading."
Kudlawiec noted that rankings such as this show the successes that the district is having.
"I think it's really important to see the successes you're having and that's huge. If you think about it, just for the fact that here's a little school in Bedford County that's doing pretty well," he said. "We're offering our kids a lot of opportunities for successes and the hard work that the teachers are putting into the rigor into the classes and the relevance of what they're doing, the rigor is coming full circle where these kids are being prepared not just for taking a test, but these kids are being prepared for real life opportunities."