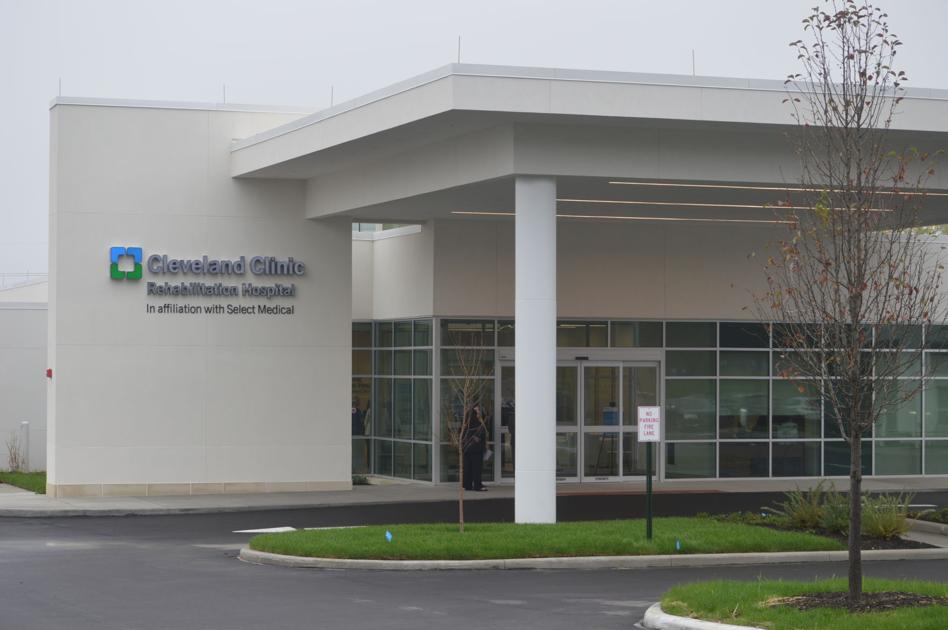 Cleveland Clinic was ranked the No. 2 hospital in the nation and No. 1 hospital in cardiology and heart surgery by U.S. News & World Report.
This is the 27th consecutive year Cleveland Clinic earned the No. 1 ranking in cardiology and heart surgery and the 23rd straight yearthat it has earned a top five overall rnaking.
"Cleveland Clinic was founded 100 years ago on the belief that physicians should work together as a team to serve the welfare of patients. A century later, the organization remains a team of teams focused solely on the patient," said CEO and President of Cleveland Clinic Tom Mihaljevic in a news release. "Even in the most difficult of times during the COVID-19 pandemic, our caregivers rose to the occasion to provide the highest quality care to patients. Rankings like these by U.S. News affirm our caregivers' continued dedication to providing patients with the best care anywhere – no matter the challenges."
Cleveland Clinic specialties were recognized with top 10 rankings in cardiology and heart surgery, first; geriatrics, second; rheumatology, second; urolog, second; gastroenterology and GI surgery, third; gynecology, third; cancer, fifth; pulmonology and lung surgery, fifth; neurology and neurosurgery, seventh; orthopedics, seventh; and ophthalmology, 10.
"We are honored to be recognized by U.S. News & World Report, as the nation's top hospital in the country for heart care, for a 27th consecutive year," said Lars Svensson, chairman of Cleveland Clinic's Heart, Vascular, and Thoracic Institute, in the release. "As Cleveland Clinic celebrates its centennial, we share this honor with the physicians who came before us. Their pioneering work in both surgery and cardiovascular medicine continues to inspire our caregivers to provide high-quality, compassionate care to our patients and break new ground in research and treatment innovations."
In addition to Cleveland Clinic's main campus hospital, three other Cleveland Clinic hospitals earned national rankings from U.S. News.
Cleveland Clinic Fairview Hospital was ranked No. 21 in orthopedics and No.40 in neurology and neurosugery.
Cleveland Clinic Hillcrest Hospital in Mayfield Heights ranked No. 41 in cardiology and heart surgery, No. 43 in gastroenterology and GI surgery and No. 43 in neurology and neurosurgery.
Cleveland Clinic Weston in Florida was ranked No. 31 in castroenterology and GI surgery.
Other ranking highlights for Cleveland Clinic include:
• Cleveland Clinic has the No. 1-ranked hospitals in Ohio as well as in the metro areas of Cleveland, Miami/Ft. Lauderdale, and Akron.
• Four of the top seven hospitals in Ohio are Cleveland Clinic hospitals – main campus, first, Hillcrest, tied for fourth, Fairview, sixth,and Akron General, seventh.
• State and regional rankings:
Cleveland Clinic – No. 1 in Ohio; No. 1 in Cleveland Metro Area
Cleveland Clinic Hillcrest Hospital – No. 4 (tie) in Ohio; No. 3 in Cleveland Metro Area
Cleveland Clinic Fairview Hospital – No. 6 in Ohio; No. 4 in Cleveland Metro Area
Cleveland Clinic Akron General – No. 7 in Ohio; No. 1 in Akron Metro Area
Cleveland Clinic Martin Health – No. 25 (tie) in Florida
Cleveland Clinic Indian River Hospital – No. 31 (tie) in Florida
The U.S. News uses objective methodologies for ranking its best hospitals including risk-adjusted survival and discharge-to-home rates, volume, and quality of nursing, among other care-related indicators.
U.S. News evaluated more than 4,750 medical centers nationwide in 15 specialties and 17 procedures and conditions for its 2021-22 rankings.
To appear on the Honor Roll, hospitals had to post high scores across many of these areas of care.
Only 20 hospitals, including the Cleveland Clinic, made the honor roll, a distinction awarded to hospitals that deliver the highest quality of care across a range of specialties, procedures and conditions.
Sammi Fremont is the Clifford and Linda Wolf Editorial Intern.