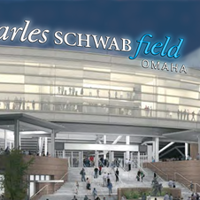 More than two years after Charles Schwab's blockbuster acquisition of TD Ameritrade, the merged company employs more workers in Omaha than Ameritrade did, and it's looking to hire hundreds more, Schwab's CEO said during a visit to Omaha.
"We are very committed to Omaha," Walt Bettinger said in an exclusive interview, the first he's given locally since the merger of the brokerage giants was announced in November 2019. "It's a great location. The quality of the talent here is outstanding."
Bettinger put the combined company's current workforce in Omaha at about 2,400.
For comparison, TD Ameritrade reported it had roughly 2,300 workers in the city several weeks before the merger announcement. Schwab says a headcount taken in the month after the announcement showed 2,060 Ameritrade workers in Omaha. Based on either figure, Schwab is now employing more people here.
That number could grow to 2,700 if Schwab is able to fill 300 currently open positions in Omaha. The new jobs are driven by the combined company's continued growth, as it has added millions of new customer accounts and $650 billion in investment assets since the deal closed in 2020.
People are also reading…
Bettinger noted at the time of the merger talks in fall 2019 that Ameritrade founder Joe Ricketts had asked for a clause in the agreement that he hoped would offer some protection for Omaha workers.
Bettinger said he had no problem agreeing to Ricketts' request, because he was confident of the merged company's future growth potential.
"I kept saying, 'I have no issue with that whatsoever, because this combination is going to be so successful, we're going to be growing and have even more people in Omaha,' " he said. "We're grateful that's how it's panned out."
One thing that has not been a factor in Schwab's decision to stay and grow here: the state's business tax incentives.
In an effort to retain local jobs, the Legislature approved millions in tax breaks for big acquiring companies when they merge with Nebraska firms.
Schwab has not applied to receive the incentives, and apparently does not intend to. Bettinger said it's Schwab's philosophy to make job-siting decisions based on how best to serve customers for the long term.
Bettinger on Wednesday made his first visit to Omaha since the merger announcement, calling it an overdue trip that was delayed by two years because of the pandemic. He said a planned trip to Omaha was the first he had to cancel when COVID-19 began spreading across the country in March 2020. 
Wednesday plans in Omaha included grabbing lunch with rank-and-file workers in the company cafeteria and a town hall with hundreds of employees. He said he looks forward to regular trips to Omaha to get to know the workers better. 
"We are going to make every effort now that things seem to be opening up a bit to make up for lost ground," he said.
Schwab's growing Omaha employment was applauded by David Brown, president and CEO of the Greater Omaha Chamber. He said he wasn't surprised that Schwab has embraced the city's talented workers.
"Omaha continues to be a prolific place for large corporate facilities as companies see the productivity and commitment of their Omaha workforce," he said.
The $26 billion Schwab-Ameritrade merger announcement two years ago was seen as a corporate gut-punch for Omaha.
It meant the loss of the headquarters of a homegrown Fortune 1,000 company. And it threw into doubt the future of workers in Ameritrade's headquarters complex, towering over Interstate 680 and West Dodge Road.
Now over two years later, Omaha's place in the merged company that employs some 33,000 nationally has become more clear.
Omaha ranks as Schwab's fifth-largest employment center, after its new headquarters in the Dallas-Fort Worth metro area, Phoenix, Denver and Austin. There are now more Schwab workers in Omaha than in San Francisco, Schwab's former headquarters.
Both Schwab's current Omaha workforce and the open jobs here span the gamut of company operations, Bettinger said, from human resources, finance, risk management, technology, and retail work with customers.
Bettinger said he understands what it's like to be part of a firm bought by another. He had founded a company that was acquired by Schwab in 1995.
There's a trust and commitment that needs to be built between former competitors, he said. And he knows there can be a sense of loss within the acquired firm.
But he said he also senses a growing excitement among Schwab workers about what the combined company can accomplish.
Like other companies, Schwab is planning for a future workplace environment forever changed by the pandemic. The company will begin a phased-in return to the office on April 25.
To add flexibility, workers now have 90 "work location flex days" per year — nearly two per week — where they can choose to work outside the office. They can also request more such days, and about half have done so.
When it all shakes out, Bettinger ultimately expects that on any given day about half the company's Omaha workers will be in the office. Even for workers who are full-time remote, he continues to believe opportunities to connect in-person are important.
"Humans are social creatures," he said. "It's still important to have that engagement with your colleagues."
The work to combine the two companies also continues, with the TD Ameritrade name not expected to completely go away until the merger is fully completed next year.
But some rebranding has begun. Bettinger said he's thrilled that the Schwab name is going up on the former TD Ameritrade Park, the home of the College World Series. He's been promised it will be done in time for this year's CWS, and he might make it back for a game or two.
"I'm thrilled about Omaha, and thrilled about the growth here," he said, "and excited to see what the future will bring."
Fortune 500 and 1,000 companies in Omaha
1 – Berkshire Hathaway
Berkshire Hathaway
Fortune rank: No. 3 with revenue of $242.1 billion; down from No. 2 last year. First cracked Fortune list in 1989 at No. 205.
History: The holding company of large- and medium-sized firms and investments has grown largely from the singular wisdom of Chairman and CEO Warren Buffett. It started as an investment pool of family and friends in Omaha in the mid-1950s. In 1965, Buffett bought the textile company that gave Berkshire its name. (Ironically, he later called it his worst investment.) His philosophy of buying successful companies with firm niches and keeping leadership in place has achieved returns well in excess of the stock market. The move into insurance was key, as Buffett uses premium reserves available for investment to fund additional purchases. Forbes notes that Berkshire now generates nearly three-quarters of its revenue from its non-financial operating businesses. At 87, Buffett is the oldest CEO of a Fortune 500 company. The company has maintained its offices at Omaha's Kiewit Plaza since 1962.


BRENDAN SULLIVAN/THE WORLD-HERALD


2 – Aflac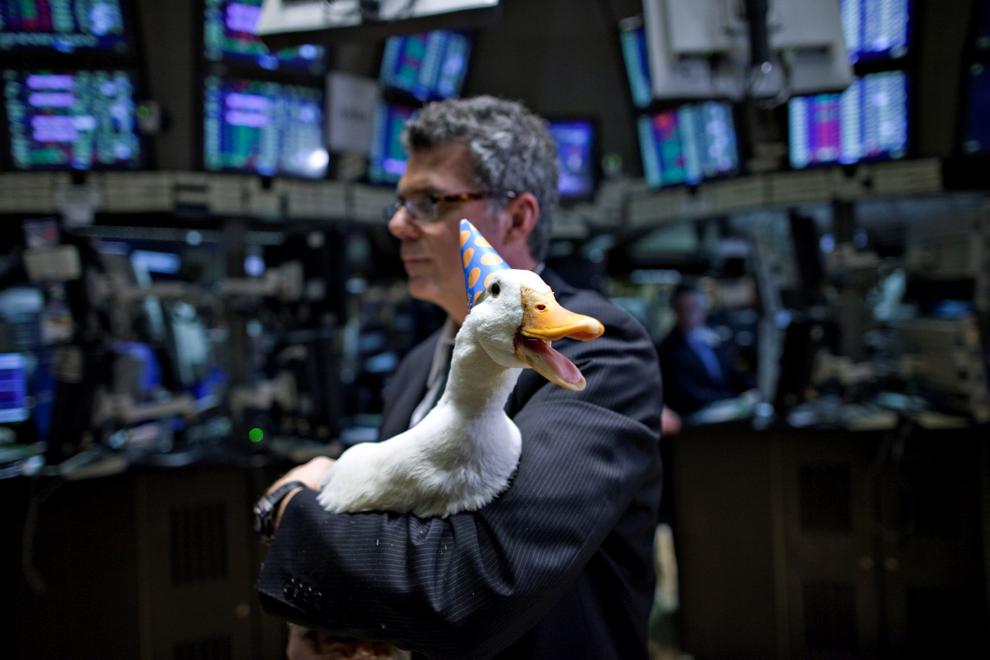 Aflac
Fortune rank: No. 137 on revenue of $21.7 billion; down from No. 126 from last year.
History: Founded in 1955 as American Family Life Insurance by John Amos and his brothers Paul and Bill in Columbus, Georgia, Aflac pays benefits when people are sick or injured. It gained wider recognition starting in 2000 with a marketing campaign using a duck that announces its name. In 2002, Aflac moved its legal domicile to Nebraska for tax reasons and located a regional office in Omaha, although its main offices remain in Georgia.


BLOOMBERG


3 – Union Pacific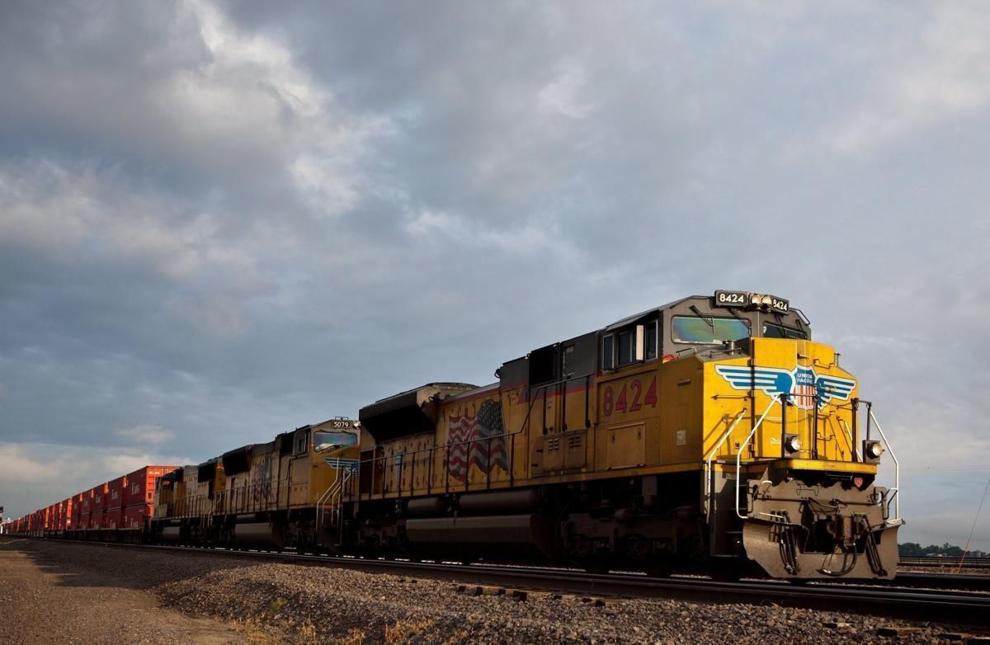 Union Pacific
Fortune rank: No. 141 on revenue of $21.2 billion; up from No. 143 last year. Listed each year since non-manufacturing companies were added to the list in 1995.
History: The company was created by the 1862 Pacific Railway Act, an act of Congress that called for construction of a transcontinental rail line from the Missouri River to the West Coast. The first track was laid out of Omaha in 1865, and U.P. grew into a national icon. Multiple mergers over 150 years helped U.P. amass the nation's largest rail network, with operations in 23 western states and prime rail connections into Mexico. In 2004, the railroad opened a new 19-story headquarters downtown that serves about 2,900 of the company's 42,000 employees.


REBECCA S. GRATZ/THE WORLD-HERALD


4 – Pacific Life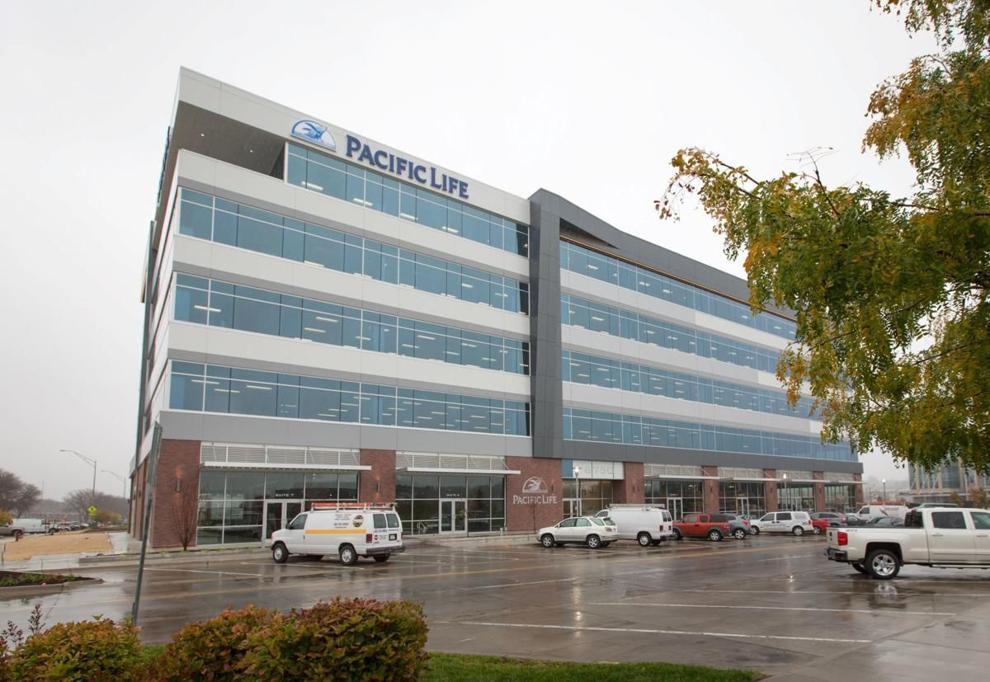 Pacific Life
Fortune rank: No. 313 on revenue of $9.5 billion; the same ranking as last year.
History: Founded in 1868 in Sacramento, California, as Pacific Mutual Life Insurance Co., the company's life insurance, annuity and other financial products pay $2.3 billion in benefits each year. Although its main office is in Newport Beach, California, in 2004 Pacific Life moved its legal domicile to Nebraska for tax reasons and now has a regional office in Omaha's Aksarben Village.


KENT SIEVERS/THE WORLD-HERALD


5 – Peter Kiewit & Sons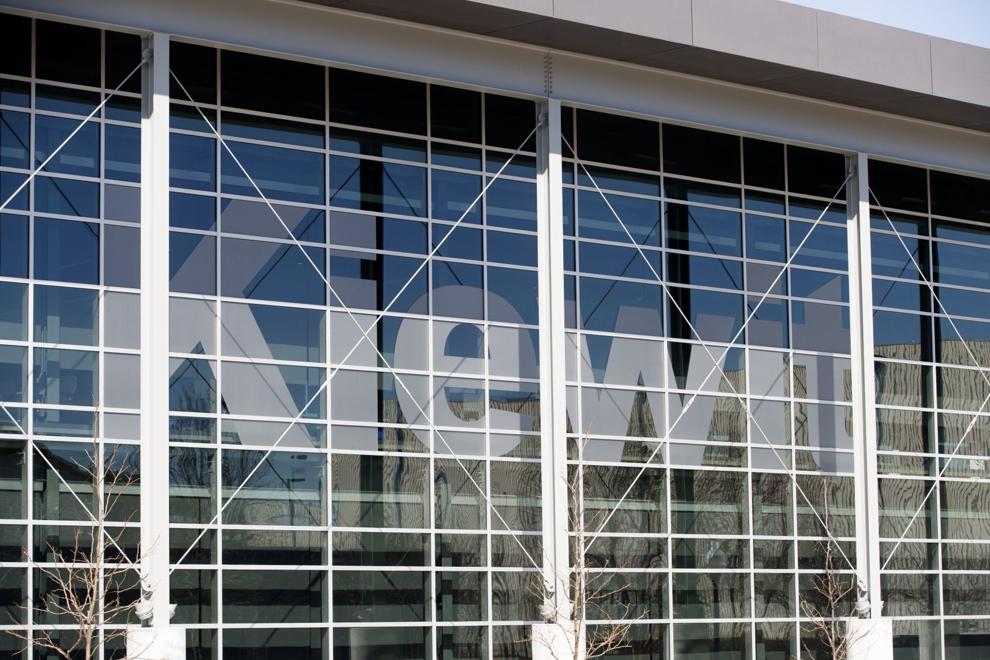 Peter Kiewit Sons' Inc.
Fortune rank: No. 339 on revenue of $8.7 billion; down from No. 324 last year. Made its Fortune debut in 1991 and since 1998 has been listed every year but one. Is privately held but qualifies for the Fortune list because it publicly reports revenue.
History: Three sons of Peter Kiewit took over their father's Omaha construction company, with the youngest, also named Peter, credited with turning it into one of the nation's largest. The company took off while building military installations during World War II and the Cold War. It also built more miles of Interstate system than any other contractor, causing Fortune to dub Peter Kiewit "the Colossus of Roads." Today, it is one of the largest employee-owned firms in the world and one of only a handful of construction companies big enough to take on billion-dollar projects.


SARAH HOFFMAN/THE WORLD-HERALD


6 – Mutual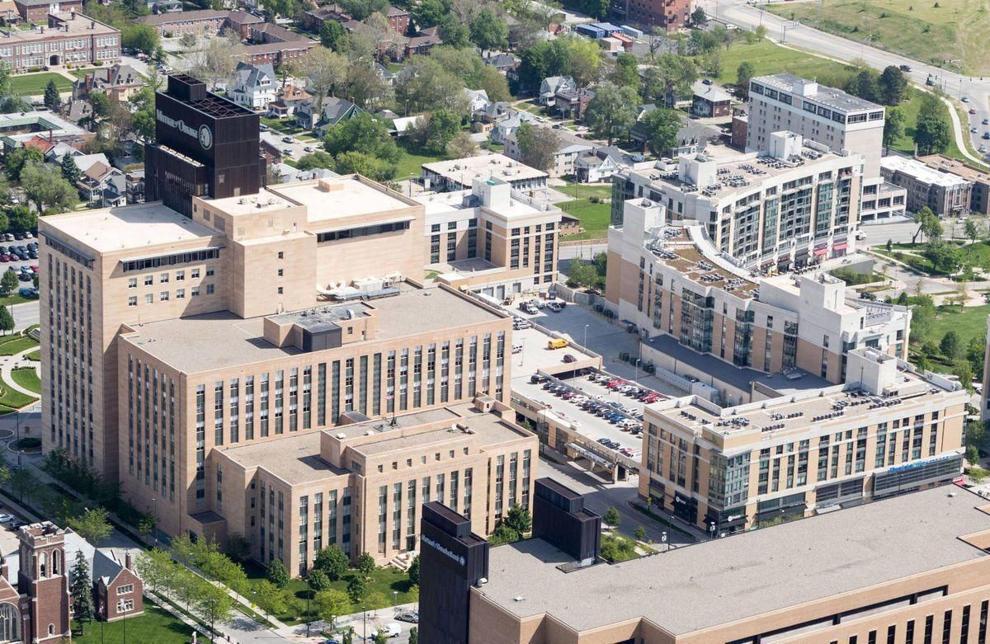 Mutual of Omaha
Fortune rank: No. 337 on revenue of $8.7 billion; up from No. 342 last year. Made its debut in 1995, dropped off in 2006 and 2007, but solidly on the list since.
History: Got off to a humble start in 1909 as the Mutual Benefit Health and Accident Association, initially struggling to attract policyholders. Under the leadership of Creighton medical student C.C. Criss and later V.J. Skutt, it grew and by the 1950s had emerged as a leading health and accident insurer. The name was changed to Mutual of Omaha in 1962, and a year later it became a household name with sponsorship of the popular "Wild Kingdom" TV show. The company rebranded its familiar Native American head logo in 2001, expanded into banking in 2007, and renewed its commitment to its midtown Omaha headquarters by developing the mixed-use Midtown Crossing.


JEFF BUNDY/THE WORLD-HERALD


7 – TD Ameritrade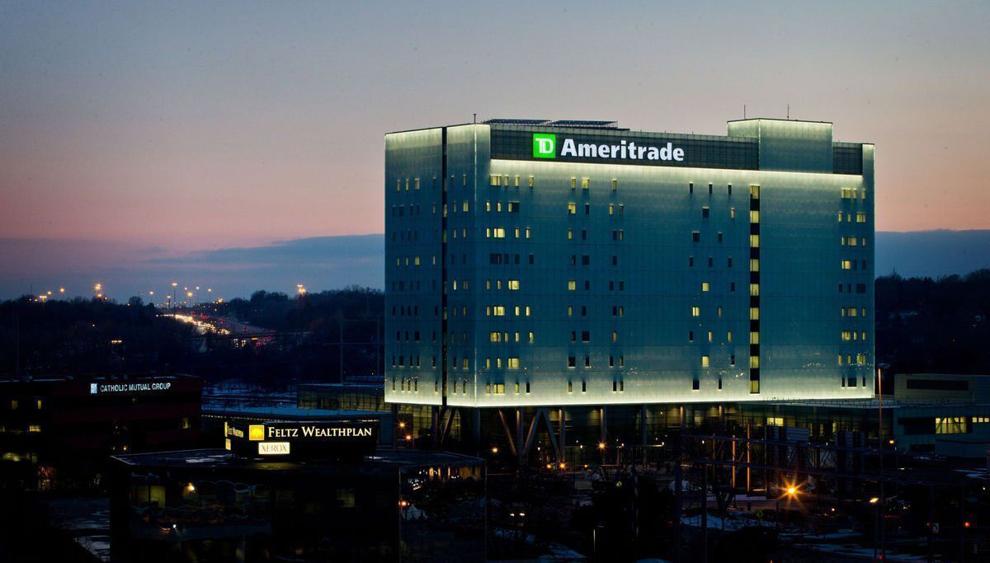 TD Ameritrade
Fortune rank: No. 630 on revenue of $3.7 billion; up from No. 674 last year.
History: Founder Joe Ricketts saw an opportunity in 1975 when the Securities and Exchange Commission eliminated the practice of fixed brokerage commissions. Ricketts' firm, First Omaha Securities Inc., began offering discounted commissions and helped usher in a new era of investing, coupled with technology that evolved from touch-tone phones to the Internet. Forty years later, TD Ameritrade has more than 11 million client accounts with more than $1.2 trillion in assets and custodial services for more than 6,000 independent registered investment advisers. Clients trade more than 940,000 times each day.
8 – Green Plains Inc.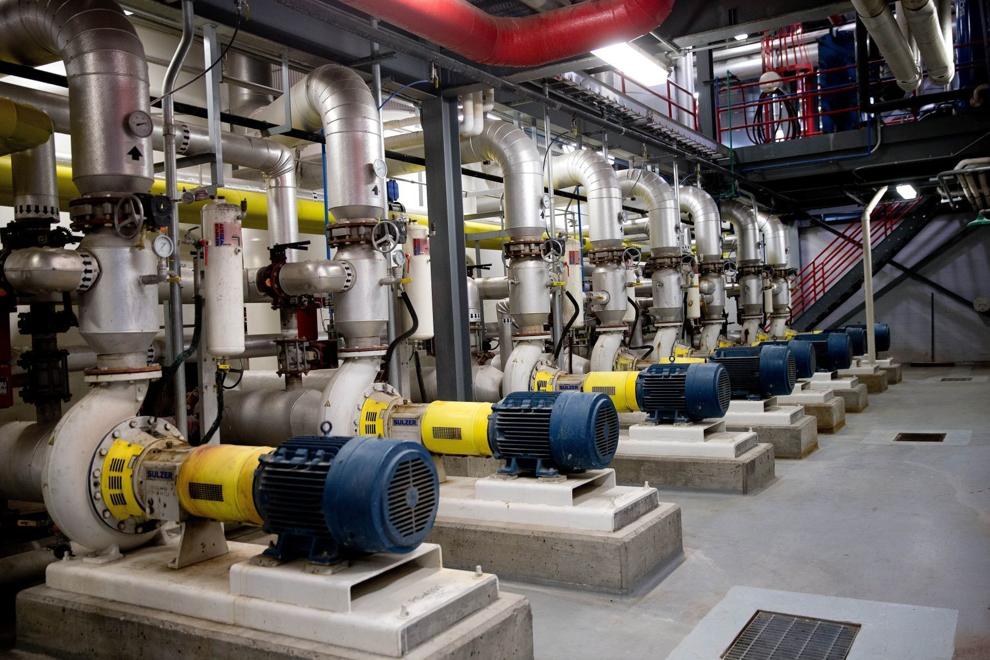 Green Plains Inc.
Fortune rank: No. 782 on revenue of $2.7 billion; up from No. 804 last year.


SARAH HOFFMAN/THE WORLD-HERALD


Get the latest local business news delivered FREE to your inbox weekly.