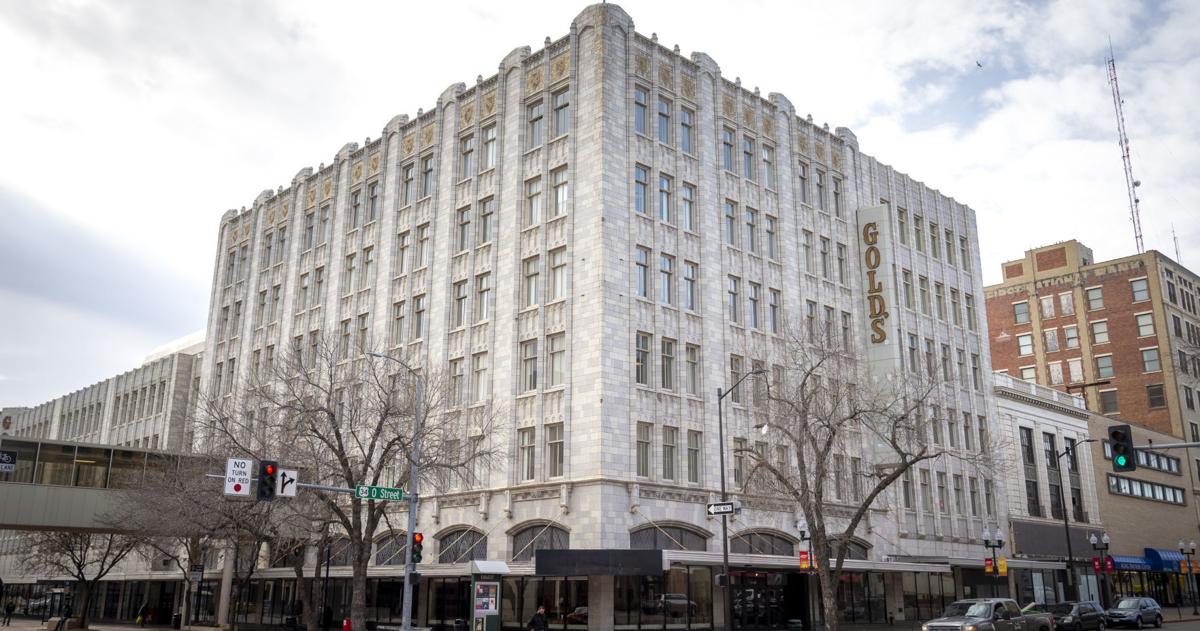 A hotel is back in the plans for the Gold's Building.
Mike Works, who bought the building at 11th and O streets for $5 million last fall, said he's planning a "limited-service hotel with first-floor restaurant and retail opportunities."
The hotel will have approximately 100 rooms and will take up the six-story north part of the building.
Works, who has experience developing other hotels in Lincoln, including the Holiday Inn Express at Ninth and O streets that opened last year, declined to provide any other details about the hotel planned for the Gold's Building.
A redevelopment plan announced for the building in 2019 had originally included a hotel, but that plan fell through because of the coronavirus pandemic. A subsequent plan to turn the building into apartments also fell apart when developers failed to get approval to use historic tax credits to help pay to add windows on the south side.

Downtown Lincoln Gold's building to be sold to local investor
The previous owner, Gerard Keating, had said he might demolish the whole building after the redevelopment plans fell through.
People are also reading…
Works' plan would save the northern half of the building, but he does plan to demolish the southern half.
Representatives of Works who spoke to the city's Historic Preservation Commission on Thursday said the south part, which had housed a number of state government offices, now is completely vacant and needs too much work to make a redevelopment feasible.
Demolishing the building will provide space for some hotel parking, but Works said he does plan to eventually redevelop the site with a mixed-use building that would include apartments.
Works indicated that a formal redevelopment plan will likely be coming forward in the next few weeks that will focus on the hotel plan, which if all goes as planned could open sometime in late 2023.
A potential sticking point is the StarTran bus transfer station on the 11th Street side of the building.
The representatives who spoke to the Historic Preservation Commission, attorney Andrew Willis and Justin Hernandez of NGC Construction, said the hotel plan might not happen if the bus station can't be moved.
Urban Development Director Dan Marvin said the bus transfer station has been part of the city's discussions with Works, just as it has with previous developers, but he declined to offer any specifics.
The city wants to move the station to the former police station building at 233 S. 10th St. and authorized $500,000 in tax-increment financing as part of a previous Gold's redevelopment to pay for demolition.
The plan for a new transfer station is dependent on getting a federal grant, something the city so far has not had any success with.

Construction on downtown Lincoln's largest single residential development set to begin

Developers offer new plan for adding condos to former YWCA building in Lincoln

Loss of office workers, more residents mark a changing downtown Lincoln
The 10 tallest buildings in Lincoln
10. Wells Fargo Center
The Wells Fargo building is listed at 148 feet tall by Emporis, although a 1976 Journal Star article lists the height at 173 feet.


GWYNETH ROBERTS/Lincoln Journal Star file photo


9. Terminal Building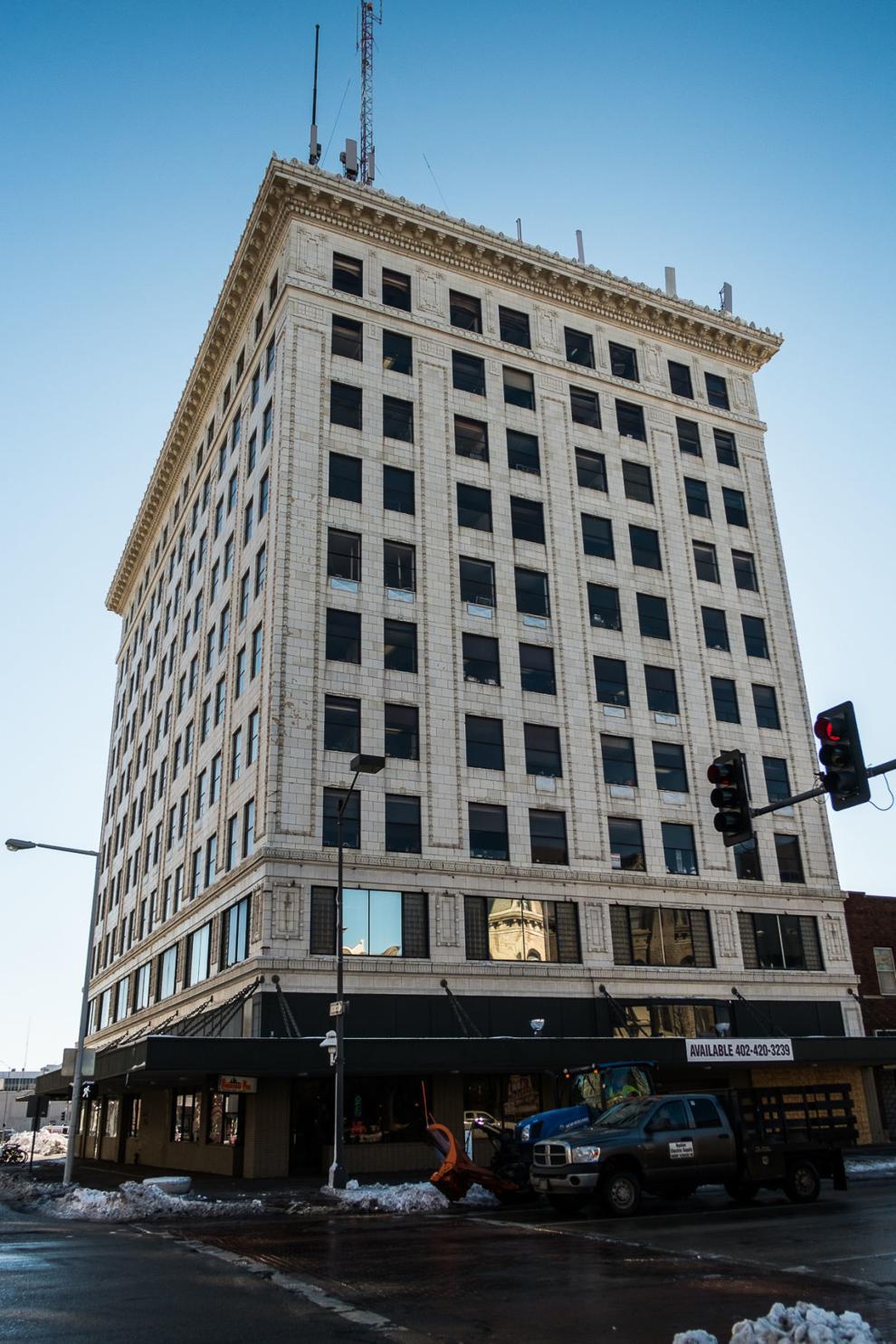 The Terminal Building at 10th and O was built in 1916. It is 10 stories and 150 feet tall.


Journal Star file photo


8. Georgian Place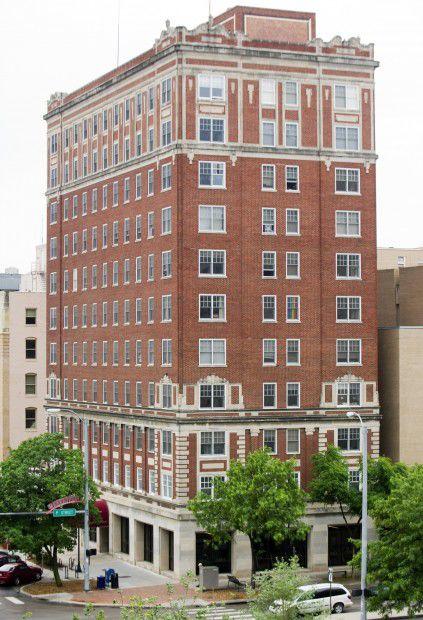 Georgian Place (pictured facing northeast) houses a portion of the downtown YMCA at 11th and P Streets. The apartment building is 11 stories tall and 152 feet. It was built in 1926.


MATT RYERSON, Journal Star file photo


7. University Towers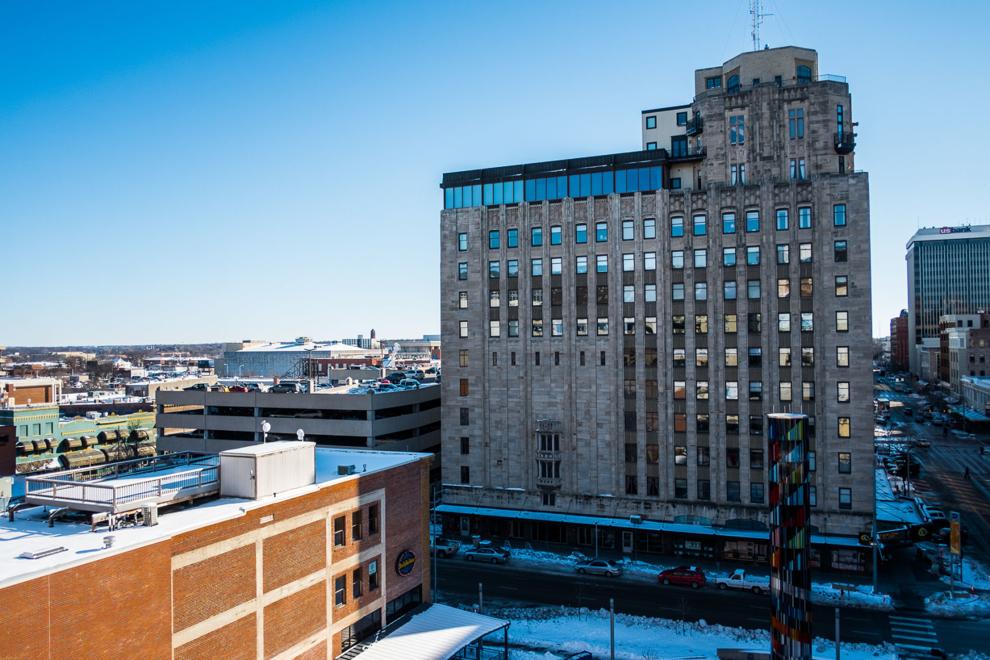 University Towers, originally known as the Stuart Building, is 13 floors and 158 feet tall. It was completed in 1929. It stands at 13th and P streets.


Journal Star file photo


6. Abel Hall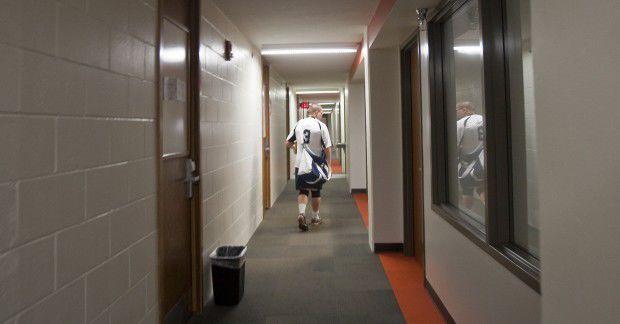 Abel Residence Hall at the University of Nebraska-Lincoln is estimated to be 161 feet tall.


LJS file


5. Sharp Building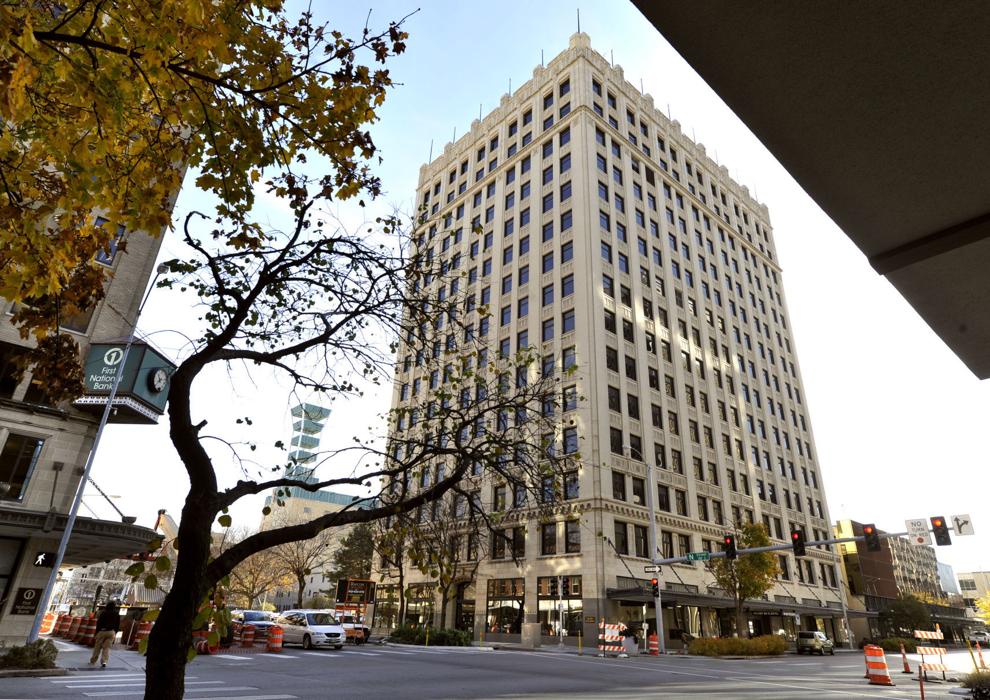 The Sharp Building, 206 S. 13th St., is 16 floors and 166 feet tall. It was built in 1927.


Journal Star file photo


4. Graduate Hotel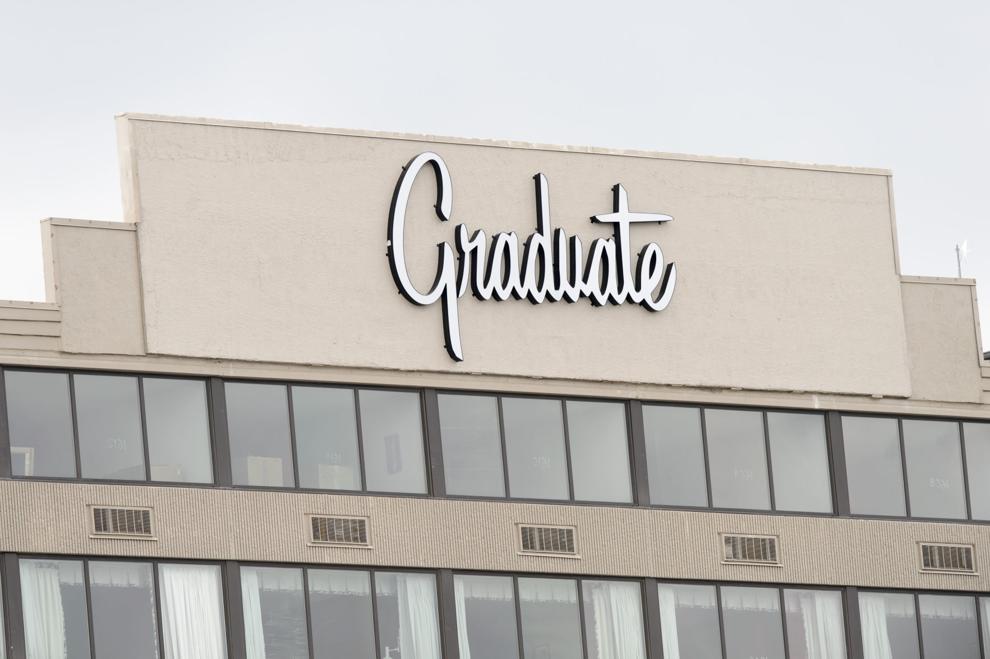 The Graduate Hotel at 9th and P streets is an estimated 198 feet tall.


Journal Star file photo


3. U.S. Bank building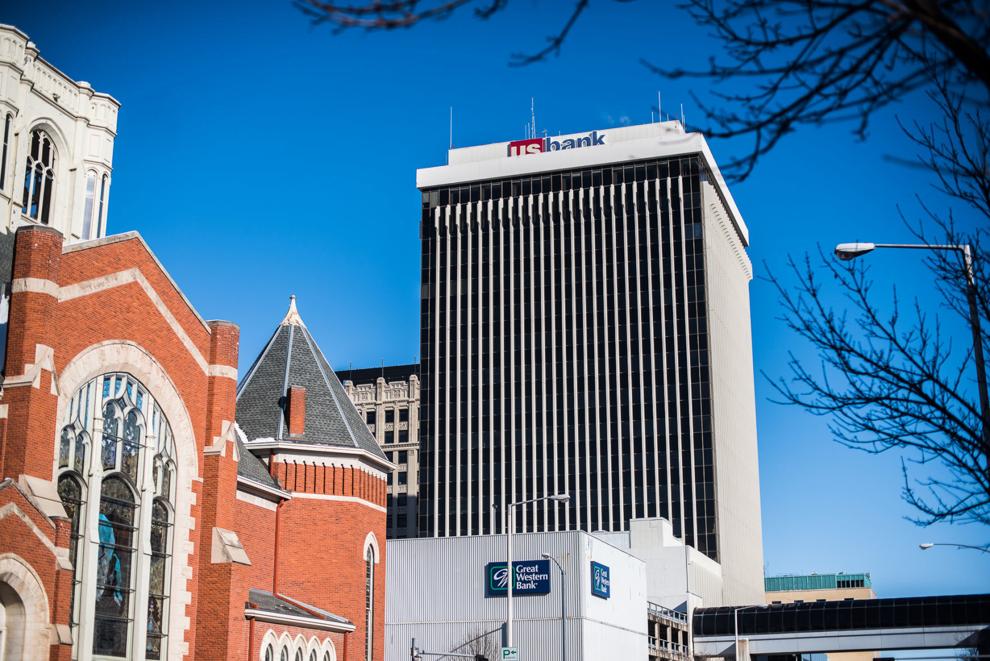 The U.S. Bank building was built in 1969 at 13th and M streets. It is 20 stories tall and 220 feet high.


Journal Star file photo


2. Lied Place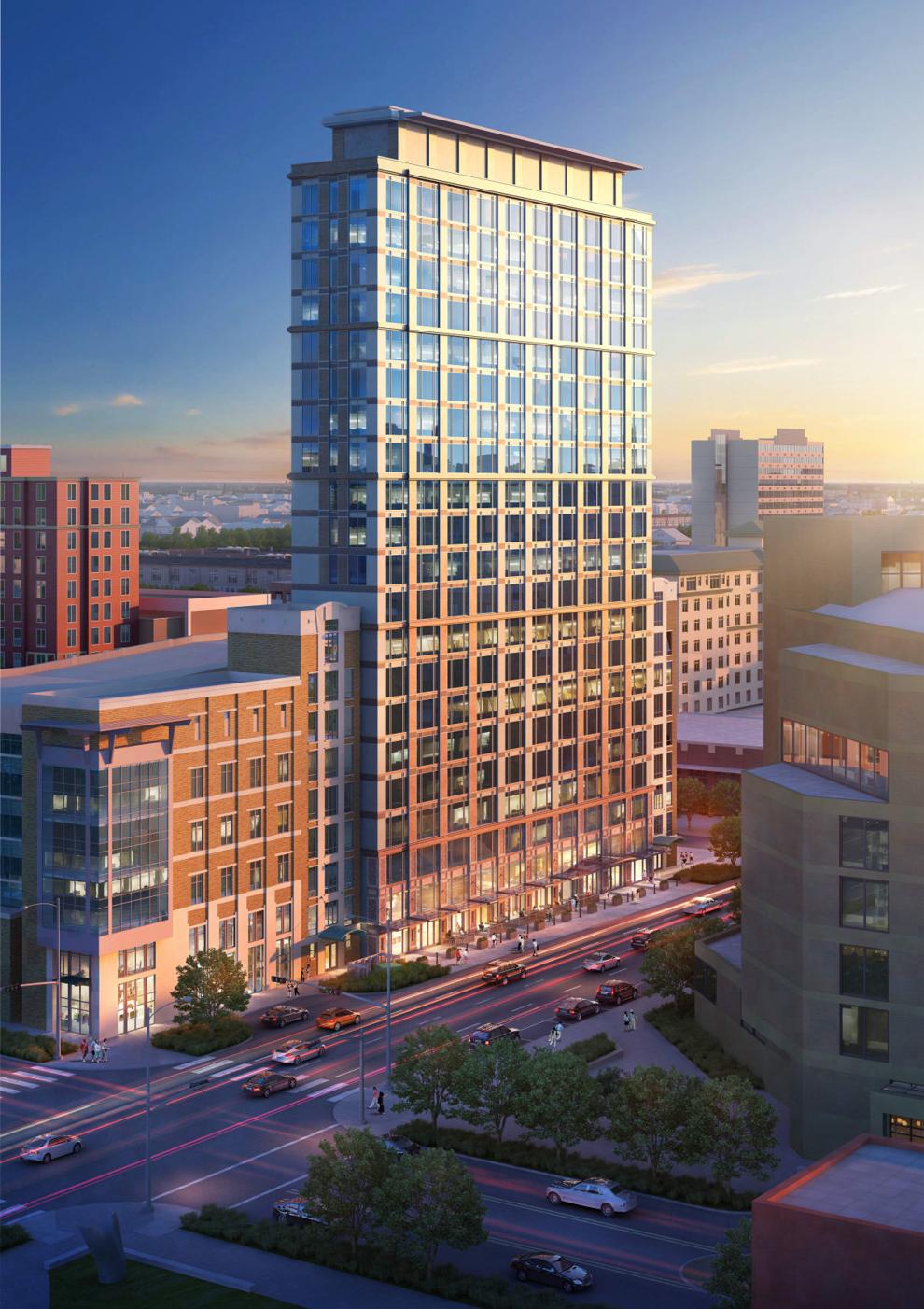 Developers plan to build the $30 million Lied Place Residences, a 20-story retail, office and residential project, on the north side of the Que Place Garage at 12th and Q streets. The building would be 240 feet tall.


Courtesy image


1. State Capitol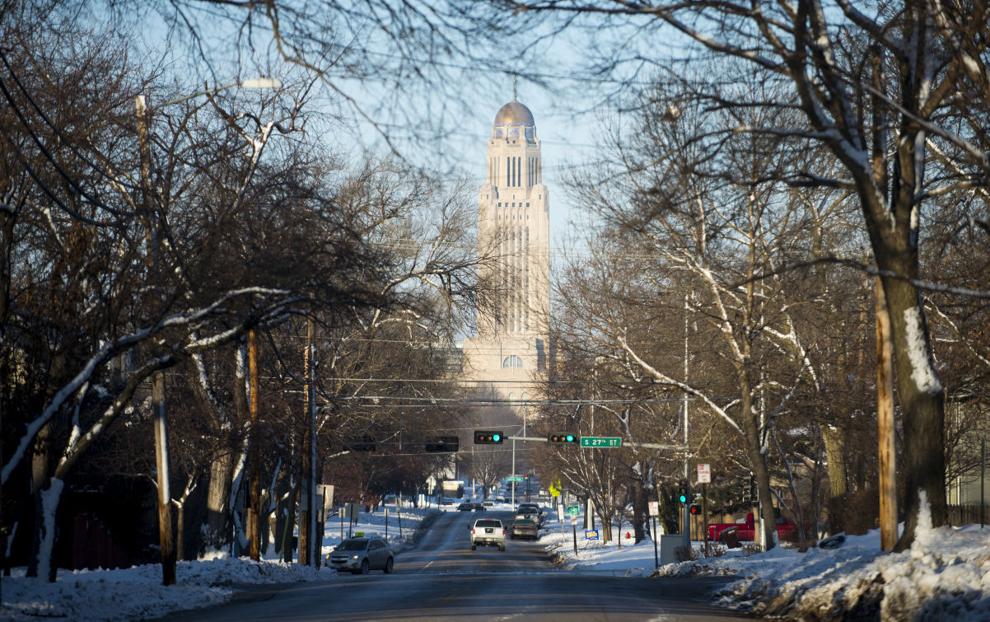 The Nebraska State Capitol dominates the skyline in Lincoln, including looking west from 28th and J streets. The Capitol has 15 floors above ground and is 400 feet tall. It was completed in 1932 after 10 years of construction; the cost was $9.8 million in 1932 dollars.
The Capitol stays Lincoln's tallest building because the Lincoln Municipal Code puts height restrictions on structures within the Capitol Environs District.


MATT RYERSON, Journal Star file photo


Reach the writer at 402-473-2647 or molberding@journalstar.com.
On Twitter @LincolnBizBuzz.
Get the latest local business news delivered FREE to your inbox weekly.