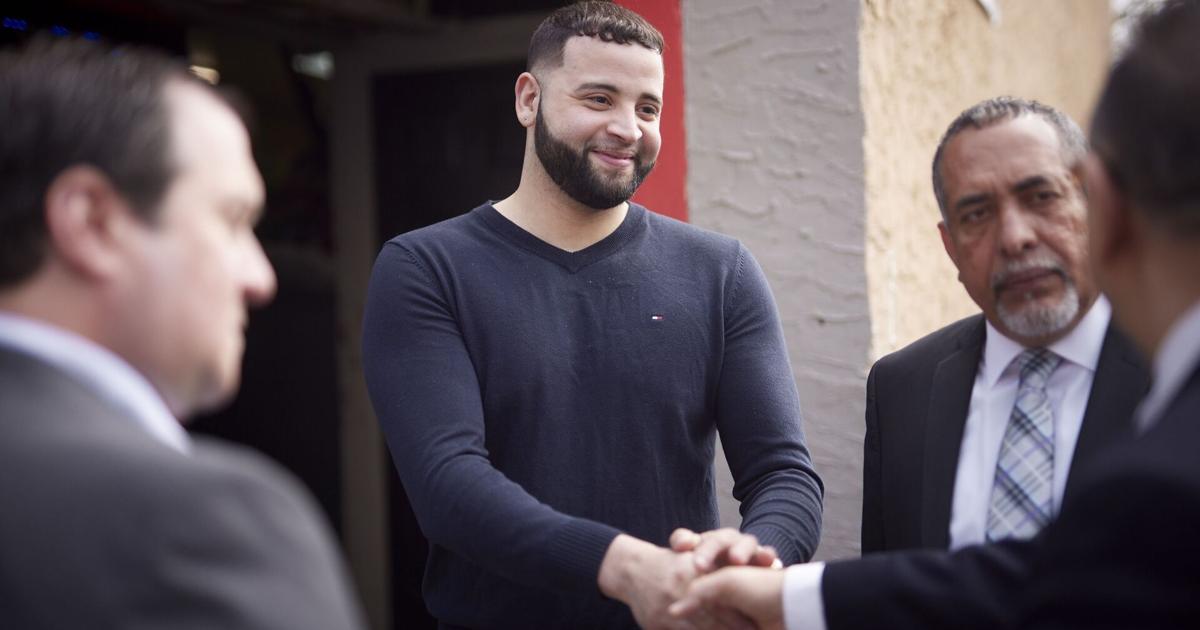 READING, Pa. — Moises Abreu, the owner of the New Heightz Grocery Store at 209 N. 6th St. in downtown Reading, was having a pretty good day Monday.
"I was ecstatic and honored, actually," Abreu said.
City and state officials decided to stop by — not for some snacks — but rather to recognize him during Small Business Week. The guests included acting state Secretary of Community and Economic Development Neil Weaver.
"The governor feels how important places like Reading are for our small business and for our communities to grow," Weaver said. "This is the backbone of Pennsylvania's economy."
The backbone behind the grocery store said he's honored to be in the local and state spotlight.
"I'm honored to represent the local grocery stores here in Reading," Abreu said. "It was surprising."
According to the Small Business Development Center at Kutztown University, Abreu is being a humble business owner, as he's come a long way.
"Moises, who has a wonderful story where he started 10 years ago and survived the pandemic and all the issues small businesses were impacted by," said Ernie Post, the state director for SBDC Kutztown University.
And now he wants to promote the other businesses in the city.
Moises Abreu, owner of New Heightz grocery store on North 6th Street in Reading

Commonwealth Media Services

"The growth that I see in the timeline of me being in business and sharing them the business itself, how I operate, how I've been able to find success," Abreu said.
There's another important piece of this event — getting business owners like Abreu in front of lawmakers.
"Those individuals impact policy and run programs that our small businesses need," Post said.