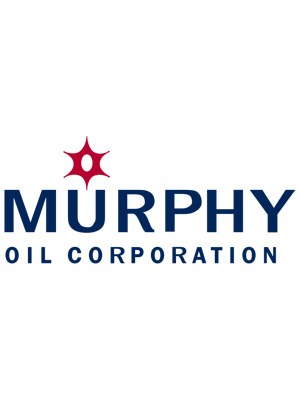 We were unable to send the article.
Murphy Oil Corp. of Houston on Thursday reported a second-quarter loss of $63.1 million, or 41 cents per share, amid after-tax losses on crude oil derivative contracts.
The oil giant, formerly based in El Dorado, said earnings, adjusted for non-recurring costs and to account for discontinued operations, came to $91 million, or 59 cents per share, topping Wall Street expectations.
The average estimate of six analysts surveyed by Zacks Investment Research was for earnings of 26 cents per share, according to The Associated Press.
Quarterly revenue came to $549.6 million, which was below analysts' expectations of $581.8 million.
"We had a very positive quarter as we continued to progress on our strategy to delever, execute and explore," President and CEO Roger W. Jenkins said. 
"I am especially proud of our enhanced operational efficiencies allowing us to significantly exceed production guidance while maintaining our annual capital spending budget," he said. "Combined with higher realized crude oil prices, we are able to accelerate our delevering plan with the announced partial redemption of our 2024 senior notes and increase in our debt reduction target for 2021."
During the quarter, the company recorded net realized and unrealized after-tax losses on crude oil derivative contracts of $179 million. It produced 171,000 barrels of oil equivalent per day. And it said it would redeem $150 million of 6.875 percent senior notes due 2024 on Aug. 16, inline with its goal to reduce long-term debt.
"Delevering our company remains a top priority of our long-term strategy, and we took the first steps in accomplishing this by fully repaying the outstanding balance on our revolver in the first quarter and establishing a goal of $200 million in long-term debt reduction by year-end 2021," Jenkins said. "With excellent operational execution, consistent capital discipline and stronger oil prices, we now believe we can expand this goal to $300 million."