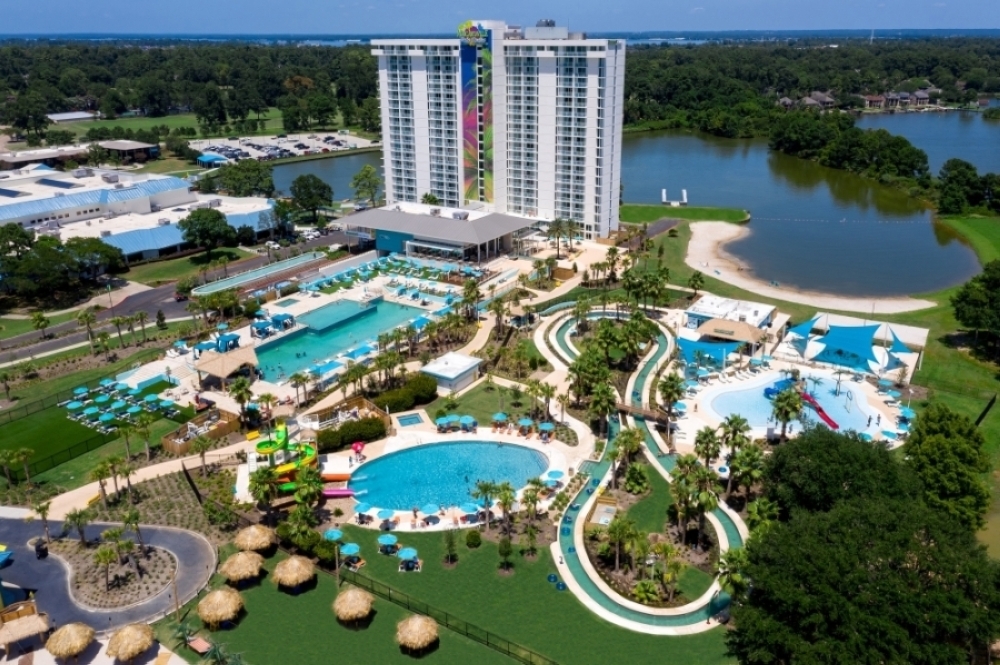 Margaritaville celebrates its one-year anniversary in June. (Courtesy Taylorized PR)
Read Conroe and Montgomery business updates from June.
Margaritaville Lake Resort celebrates its first anniversary with discounts, contests
Margaritaville Lake Resort turns one year old in June and is celebrating with a month of festivities.
Conroe's new hotel and convention center will be a Hyatt
The project has been in the works for years, but the hotel brand had not yet been named.
The Table at Madeley, downtown Conroe's first food truck park, breaks ground June 15
The Table at Madeley plans to open in December with four permanent food trucks and a large stage for concerts and public events.
Montgomery Self Storage acquires, plans to expand Magnolia, Conroe properties
"We believe the future is bright for Montgomery County, and we will continue to invest, improve and expand our locations to meet the demands of this rapidly growing area," said Andrew Pena Jr., managing partner of Montgomery Self Storage, in the release.
Frios Gourmet Pops in Montgomery expands hours, adds outdoor seating with games
Frios Gourmet Pops extended hours for the summer beginning Friday, June 4.
Mr. Taco & Tequila Bar opens in Conroe offering street tacos and drinks
Mr. Taco and Tequila bar opened March 8 on Hwy. 105.
Montgomery Samplers & Stitchin' opens, showcases array of arts and crafts materials
The arts and crafts shop opened May 15.
Eva Vigh, Brooke Ontiveros and Anna Lotz contributed to this report.