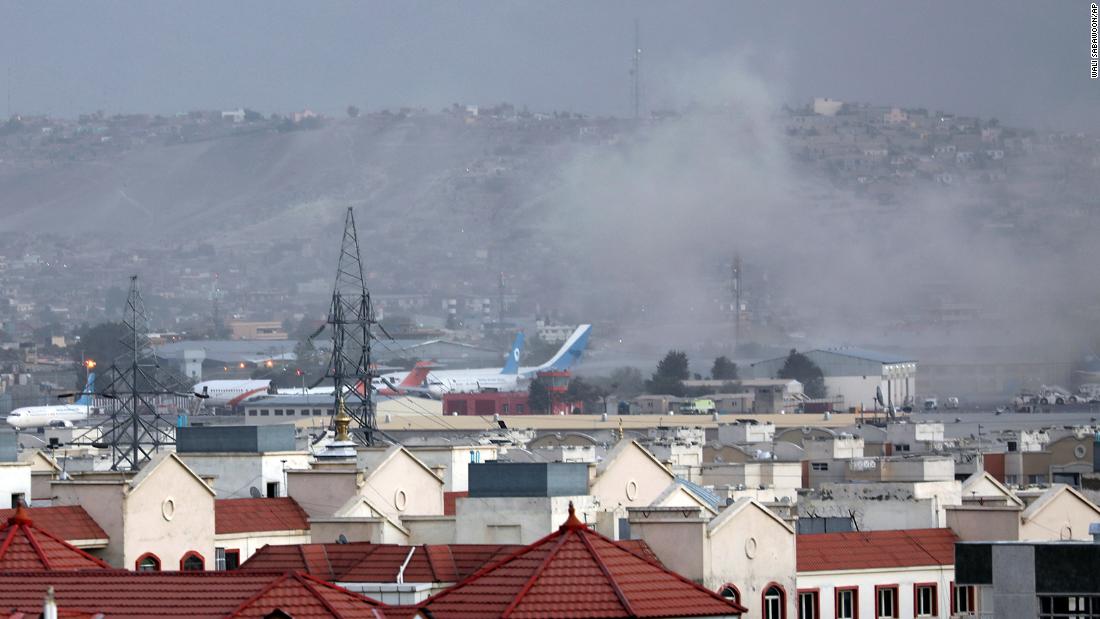 French President Emmanuel Macron speaks at a press conference following his meeting with Kurdish President Nechirvan Barzani in Irbil, Iraq, on Sunday, August 29. Hadi Mizban/AP
French President Emmanuel Macron has said that "several hundred, several thousand" women and men in need of protection from the Taliban were left in Kabul after French forces pulled out.
In a message to those Afghans left behind, Macron promised, "with our partners and also through negotiations with the Taliban" to allow them to leave Afghanistan.
"Will we be able to do it? I cannot guarantee you that," he said in an interview with French channel TF1.
The last French evacuation flight left Kabul on Friday, with the final French diplomatic and military forces arriving in France Sunday.
The French President also referenced a joint French, British and German proposal at the United Security Council to establish a "safe zone" at an airport in Kabul to allow evacuations to continue. 
Macron said that such a move would pressure the Taliban to live up to their promises.
"If you want to move forward and have a country open to the rest of the region and the world, you must respect humanitarian rules and allow all women and men who want to, to be protected," he said.
However, the French president said that negotiations with the Taliban did not presuppose a recognition of their government. This recognition, he said, would be conditional on three things: the Taliban's respect the protection of all those that wish to leave Afghanistan; their distancing themselves from terrorist movements; and their respect for human rights and, "in particular, the dignity of Afghan women."