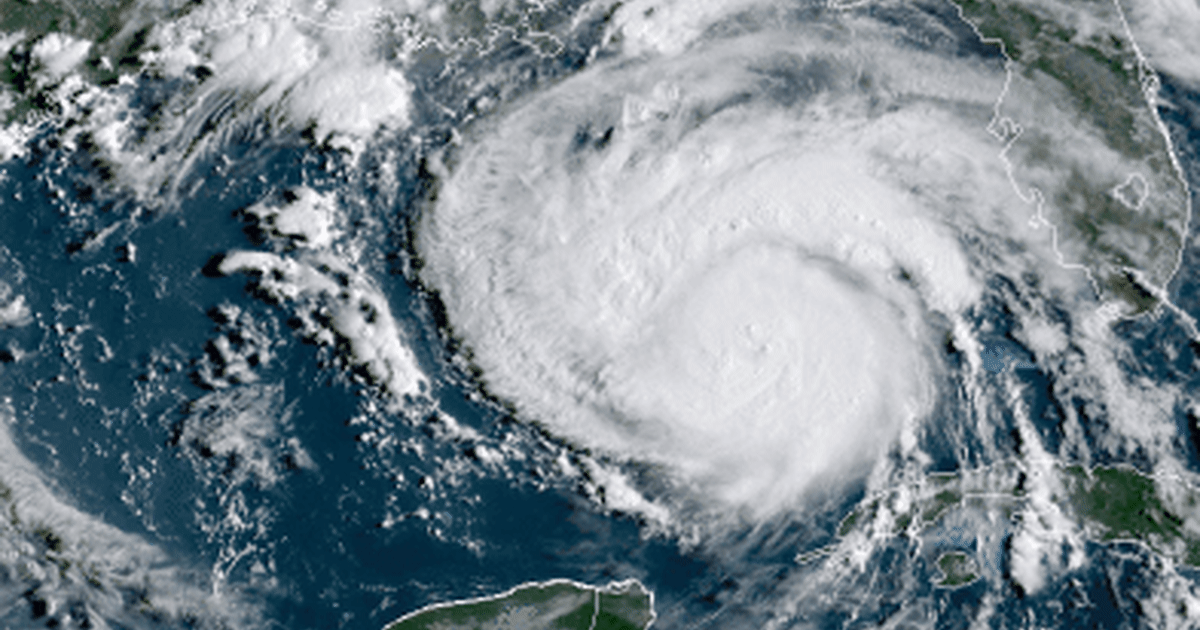 Hurricane Ida strengthened rapidly early Sunday as it barreled its way toward Louisiana's coast, prompting the National Hurricane Center to warn of "catastrophic" winds once it moves onshore.
With top sustained winds of 150 mph, Ida was about 50 miles southwest of the mouth of the Mississippi River, the center said in an advisory.
If wind speeds reach 157 mph, it will be considered a Category 5 hurricane on the Saffir-Simpson hurricane wind scale, which rates storms from 1 to 5 based on maximum sustained wind speed. Only four storms have made landfall in the continental United States as Category 5 hurricanes in the last century: the Labor Day Hurricane in 1935, Camille in 1969, Andrew in 1992 and Michael in 2018.
The latest on Hurricane Ida:
Hurricane Ida is forecast to make landfall along the Gulf Coast late Sunday morning or early afternoon, the 16th anniversary of Hurricane Katrina.
The storm is currently a powerful Category 4 with top sustained winds of 150 mph. The National Hurricane Center warns of "catastrophic wind damage" and "extremely life-threatening" storm surges.
All flights have been canceled at the Louis Armstrong New Orleans International Airport. President Joe Biden has deployed emergency response resources from FEMA to the area.
Find more up-to-the-minute updates at our live blog.
"Extremely life-threatening"
"Everybody in the path of Ida should be prepared for very heavy rainfall, very strong winds, life-threatening storm surge along the coast and isolated tornados as well," National Weather Service meteorologist Jennifer McNatt told NBC News on Sunday.
The center of Ida will make landfall along the coast of southeastern Louisiana late Sunday morning or early afternoon, according to a Sunday morning advisory.
The storm is expected to move "well inland" over portions of Louisiana and Mississippi on Monday, although rapid weakening is anticipated once it hits land.
The NHC said to expect "extremely life-threatening" storm surge inundation imminently within the area between Burns Point, Louisiana, to Ocean Springs, Mississippi. It added that "catastrophic wind damage" is likely as Ida moves onshore along the southeast coast of Louisiana over the next few hours.
The center also said the region might see tornados Sunday into Monday from southeast Louisiana all the way to the western Florida Panhandle.
Download the NBC News app for breaking news and politics
With all Sunday flights canceled in New Orleans, tens of thousands fled by car, clogging highways.
McNatt said drivers should watch out for flash flooding. "There's a lot of people that drive into flooded roads and it causes them to be swept off the roads," she added.
In preparation of Hurricane Ida, a worker attaches protective plywood to windows and doors of a business in the French Quarter in New Orleans on Aug. 28, 2021.Eric Gay / AP
Louisiana Gov. John Bel Edwards said the state had 600 people and teams from 15 states standing by to perform search and rescue. The government has told people who don't evacuate to be prepared to ride it out on their own for 72 hours without help.
"We're as ready as we can be," Edwards told CNN. "It's going to be a very very challenging storm."
The 16th anniversary of Katrina
As the city marks the 16-year anniversary of Hurricane Katrina, those remaining are bracing for the worst.
New Orleans Mayor LaToya Cantrell said Saturday that the hurricane had developed "more rapidly than anyone has prepared for and there are no indications at all that it will weaken."
She said it was too late for the city to order a mandatory evacuation and called for residents to either evacuate the city voluntarily or shelter in place and "hunker down."
President Joe Biden also told Louisiana residents to "pay attention and be prepared" in a statement posted on Twitter Saturday. He added that he had been briefed by the Federal Emergency Management Agency on preparations for the storm.
"We have deployed emergency response personnel and pre-positioned food, water, generators, and supplies to make sure we're ready to respond," he said.
Ongoing Covid concerns
Biden has also warned that residents should remain vigilant in preventing the spread of coronavirus. Louisiana is among the states with the lowest vaccination rates in the U.S.
"Make sure you wear a mask, and try to keep some distance, because we're still facing a highly contagious delta variant as well," Biden said.
Today I was briefed on our preparations for Hurricane Ida by @FEMA. We have deployed emergency response personnel and pre-positioned food, water, generators, and supplies to make sure we're ready to respond. If you are in Ida's path, please pay attention and be prepared. pic.twitter.com/FgIQOrfUuY
— President Biden (@POTUS) August 28, 2021
Cynthia Cashman, 68, lives in the Riverbend section of New Orleans and was hunkering down in her second-floor apartment with her roommate and 89-year-old mother. They decided to stay because of Covid fears. Her mother was particularly fearful of catching Covid if they fled to a state like Texas.
"She didn't want to evacuate," Cashman said. "We'd have to go to grocery stores and go out and there's no mask mandates. I mean, it would be really unsafe. We're all vaccinated, but still."
Hospitals in New Orleans are in the midst of a "severe outbreak," with a seven-day average of 220 new infections, according to the city's Covid-19 dashboard, which was last updated Saturday.
Across Louisiana, more than 3,400 new cases were confirmed as of Friday, according to data published by the Louisiana Department of Health, with at least 2,684 people were hospitalized with Covid-19 in the state.