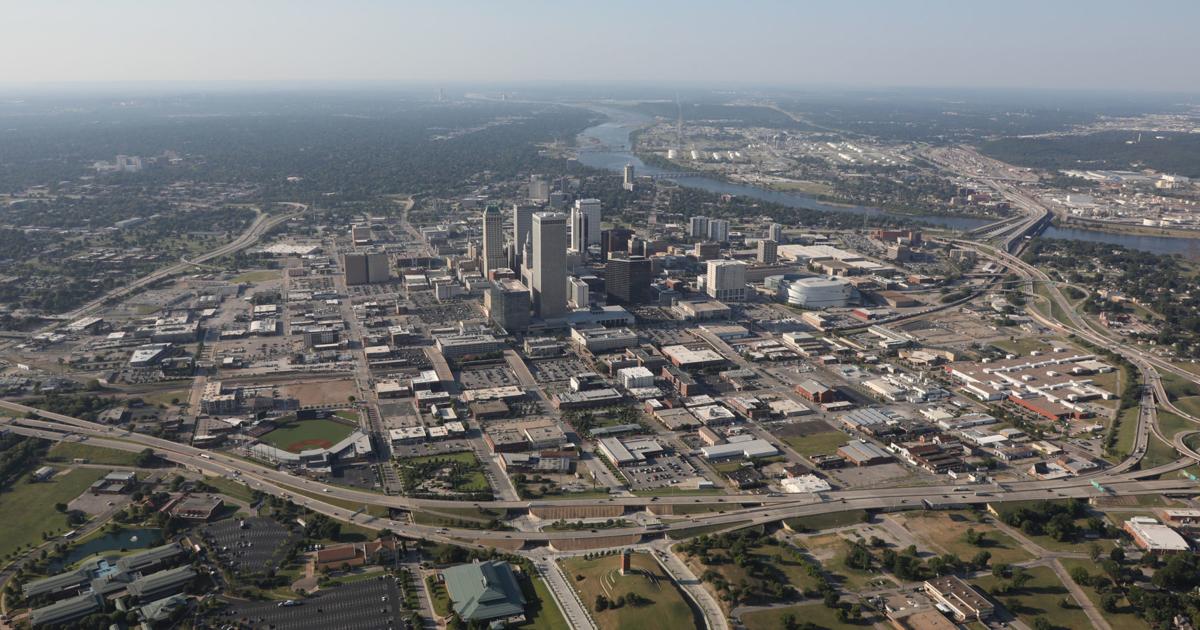 Downtown Tulsa and surrounding areas are pictured in 2020.


Tom Gilbert, Tulsa World file



From Staff Reports

A Tulsa nonprofit formed in partnership with the George Kaiser Family is making inroads with the tech sector.
The nonprofit, inTulsa, serves candidates seeking tech jobs and companies looking for tech hires, regardless of their headquarters location.
Since its founding in 2021, the group has facilitated the hiring of more than 100 people across at least 40 organizations, more than 50% of which made their first Tulsa hire. Today, inTulsa's talent database sits at 5,000 candidates, with the nonprofit planning to increase that number to more than 10,000 over the next year.
It works with companies with large hiring needs such as electric vehicle maker Canoo, which plans to locate a factory in Pryor, Volt, a local SMS platform with its founding team in Tulsa; tech companies such as Bloomboard, Ro, a virtual healthcare company; and Sprockets, a venture-backed startup that hired eight Tulsans to technology roles in 2021.
"Tulsa is primed to be a new model for driving a city's growth by putting people at the center of our focus," inTulsa Managing Director Megan Thomas said in a statement. "Remote work is here to stay, and Tulsa is a perfect place for capturing tech growth in a world where you no longer are tied to a big metro to enjoy strong career opportunities.