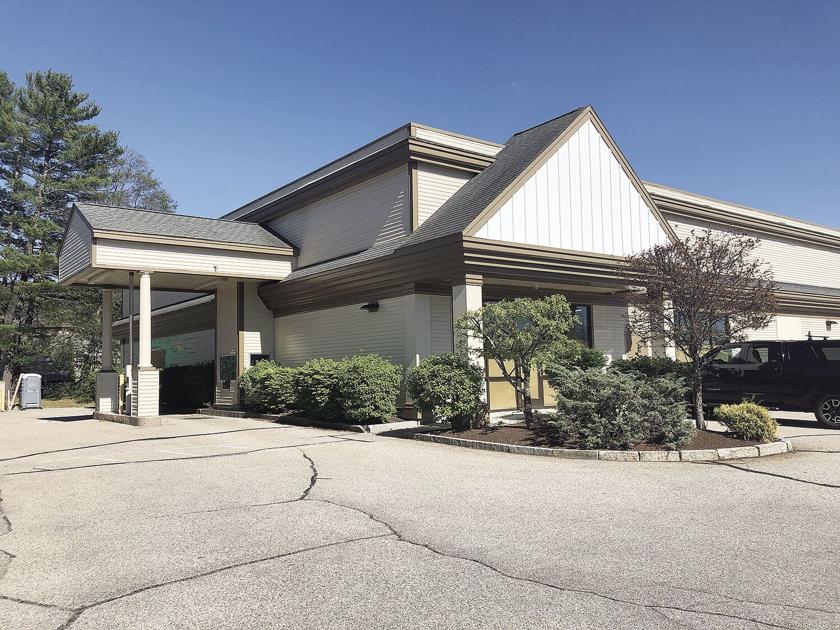 CONWAY — The owners of Airport Square in North Conway have confirmed that a Five Guys Burgers and Fries franchise will be opening in the northern half of the former Rite Aid store that currently also houses O'Reilly Auto Parts.
They also said they recently purchased the former Friendly's Restaurant located just north of the complex at 1657 White Mountain Highway.
Rumors have been circulating for months about the popular eatery coming to town, and Chris Needham, who works for the landlord company, Eastern Retail Properties of East Greenwich, R.I., confirmed it. Needham is a principle partner with Gaspee Real Estate Partners, also of East Greenwich, R.I.
"I can say Five Guys is coming in," Needham told the Sun. "We are building out the space and should be able to hand it over to them by the end of July or early August,
"I would assume they would open some time this fall, but I do not know that date," Needham said.
He contractor John Cegielski of CBI (Central Building and Interiors) Construction of North Conway has been hired to retrofit the space, which includes adding a takeout window and creating a grease interceptor attached to the sewer system. CBI also did the renovation work for O'Reilly Auto Parts earlier this year.
Cegielski also has done work for Settlers Green and other clients, including doing the transformation of the former EMS building into REI.
The space for Five Guys "is just under 7,400 square feet," he said, while the O'Reilly space is 6,800 square feet.
As a former Bartlett property owner and frequent visitor to the area, Needham says he stays abreast of commercial development in town. "That's how I saw that Friendly's was for sale," said Needham. "We closed on that in March."
The listing price for the former Friendly's was $1.9 million, according to the Carroll County Registry of Deeds in Ossipee.
Needham said his company purchased the Airport Square shopping plaza, which also includes a Bootleggers shoe store, last August.
"The former Rite-Aid had sat vacant for some time," said Needhham, who said the Bootleggers store is doing well.
"It wiil be nice to add Five Guys to the square along with O'Reilly — we have one vacant space of about 1,599-square feet next to Bootlegger's (Footwear Center) that we would like to find a tenant for. That would round out the square well."
He says Five Guys franchisee holder Bill Gellert, 60, of Hillsdale, N.Y., came to his company earlier this year, inquiring about the space.
"They had been looking at the market at the same time that we had obtained the lease for O'Reilly Auto Parts. They liked our location and that they could do takeout there. Plus, they like being next to Settlers Green," said Needham.
Gellert on Tuesday told the Sun he is excited about opening his company's 13th franchise in Conway.
"It's a great, beautiful area and we look forward to becoming a part of the community. This will be our lucky 13th," said Gellert in a phone interview en route to Little Rock, Ark., to check out potential sites there.
"We feel we operate good quality restaurants and create an atmosphere that makes our franchises good places to work that incentivize our employees in a positive manner," he said, noting he is aware of the lack of help in the region but that he feels Five Guys is a good place to work and that will draw employees..
According to fiveguys.com, the national company was started in 1986 by the Murrell brothers in the Washington, D.C., area.
The company serves hand-formed burgers cooked on a grill with "fresh-cut fries cooked in pure peanut oil." In 2003, they began offering franchise opportunities.
Now, there are nearly 1,700 locations worldwide, according to the website.
Needham said his company is currently seeking tenants for the Friendly's property. They recently cleared some trees on the site.
He said the building will likely be razed. "We would look to develop the property and be open by next spring."