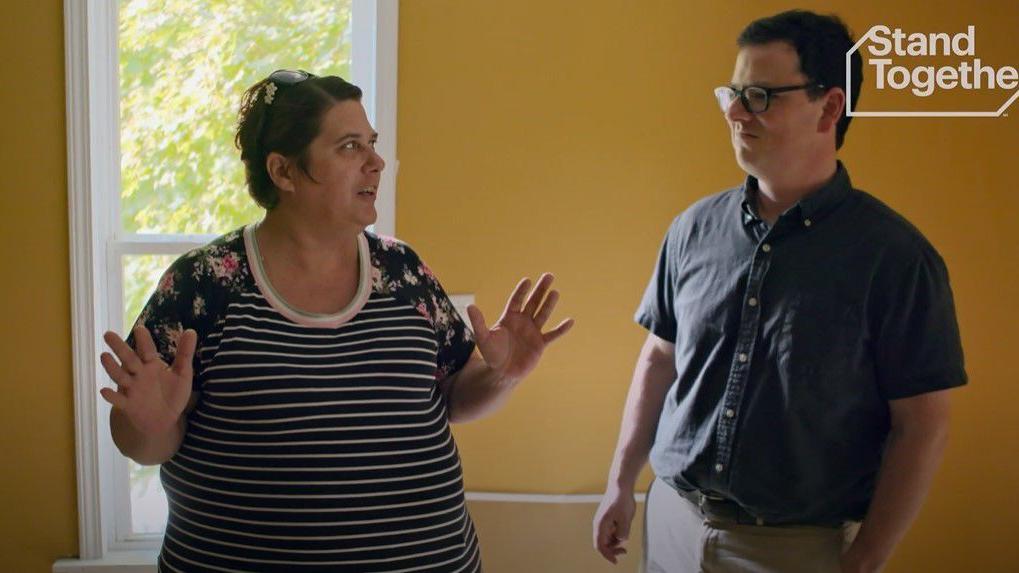 BELOIT — Acts Housing, an affordable housing nonprofit, came to Beloit in 2019 on a mission to improve the standing of low income residents through first-time homeownership.
Even amidst the COVID-19 pandemic, the group continued to work with families in Beloit and Milwaukee to secure housing. Now, the organization is nominated for a national award for their efforts.
It was announced on Wednesday that Acts Housing was a finalist for the national Ivory Prize for Housing Affordability. The national award recognizes ambitious, feasible, and scalable solutions to affordability. The finalists offer tangible solutions as Americans are increasingly being priced out of safe and affordable housing.
"We are at a crisis moment in terms of affordability driven by the COVID-19 pandemic, which has led to a shortage of existing housing inventory, supply chain disruptions and escalating costs, and exacerbated long-standing racial inequities," said Kent Colton, chair of the Ivory Prize for Housing Affordability Advisory Board. "These are massive issues that demand new and innovative solutions. This year's Top 10 finalists have the potential to make a decisive impact."
For the last 25 years, Acts housing has successfully helped low-to-moderate income families become homeowners through sound financial planning. Since its founding in 1995, Acts families have purchased more than 2,900 homes and reclaimed 950 foreclosed properties.
In 2019, the organization wanted to expand its vision from Milwaukee to Beloit.
From September of 2019 to this February, Acts Housing in Beloit has helped 134 families with financial education; spent $1.1 million in home rehabilitation efforts; reclaimed eight tax foreclosure properties for future homes and helped 15 families who are future homeowners occupy new homes, data from the organization shows.
Homebuyer demographics of those assisted in Beloit include 60% of Hispanic and Latino families; 20% Black families and 20% White and other race families. Five families purchased homes in the Hackett neighborhood and six families purchased homes in the Merrill neighborhood. A total of 80% of Acts Housing homebuyers in Beloit earned under 80% of the county's median home income of $56,650 for a family of four in Rock County.
"Our 'Rehabbing Lives and Homes' model is one that can be replicated across the country. While we are honored by this national recognition, more importantly, we hope it will inspire others to launch similar programs to increase access to home ownership in their communities," said Acts Housing President and CEO Michael Gosman. "As home prices continue to rise significantly year over year, more families are exploring purchasing and rehabbing tax foreclosed properties."
During the pandemic, Acts Housing staff shifted to offering resources online and remotely to prospective homebuyers. Since then, flexibility and engagement across the organization's network of services increased, according to Chief Development and Marketing Officer Kelly Andrew.
"It forced us to use our digital tools," Andrew said. "Despite the challenges, it helped us figure out that people could do this whenever they are available. These potential owners need access to us at all times, and it's been a benefit to get more people started. We have a lot more people in the home buyer council than before."