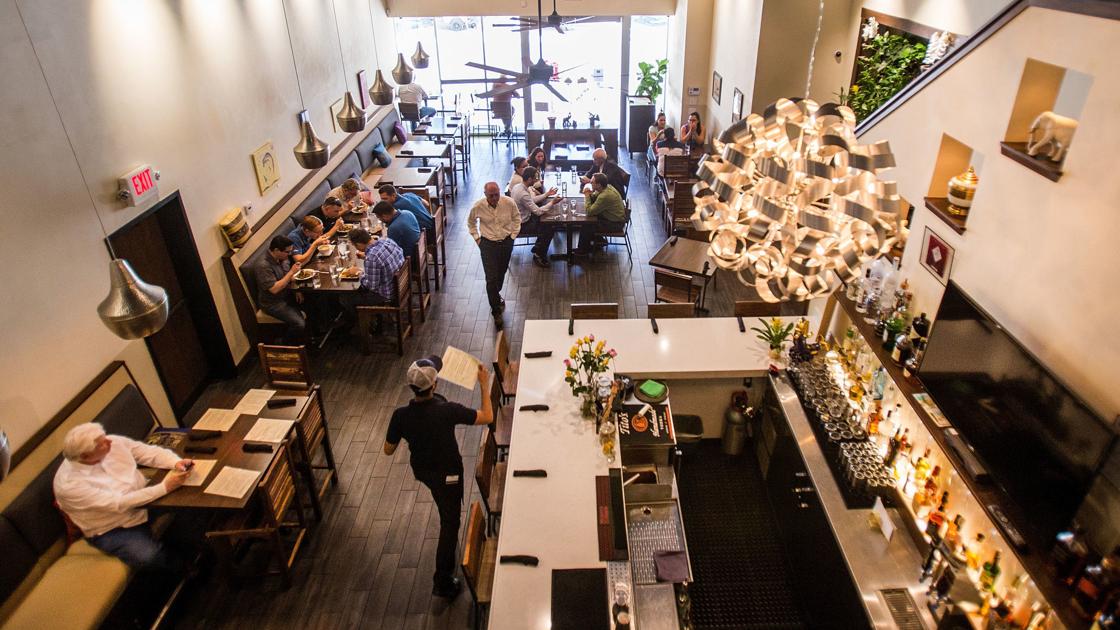 Celebrated Senae Thai Bistro is now permanently closed, joining a number of other notable downtown restaurants that have shut since the pandemic began. Chef-owner Amonwadee "Dee" Buizer says she has no plans to open another restaurant.


Mike Christy, Arizona Daily Star 2018


After a tumultuous 18 months that included stops and starts to its dining services, the chef-owner of Senae Thai Bistro announced Wednesday that she was closing the restaurant for good after five years in downtown Tucson.
Senae Thai, at 63 E. Congress St., joins a list of notable downtown restaurants that have closed since the COVID-19 pandemic began in March 2020. Among them was Café Poca Cosa, which closed in October, and Downtown Kitchen + Cocktails, which followed two weeks later.
Chef-owner Amonwadee "Dee" Buizer said she made the decision during a three-week road trip with her husband, Jim, earlier this month. The couple closed the restaurant for the month and by the time they reached California's Bay Area, she had pretty much decided the time was right.
"I decided that this is the time for me to retire," said Buizer, who turns 60 this year. "I'm going to celebrate my 60th by retiring."
A sign on the door of Senae Thai Bistro, 63 E. Congress Street, states the restaurant is closed for the month of July. But it has closed permanently.


Mamta Popat, Arizona Daily Star


Buizer said she struck a deal with her landlord to walk away from the restaurant, which she opened in 2016 to showcase the upscale side of Thai cooking that she learned in her native Bangkok.
Diners had been spoiled by Buizer's house-favorite lemongrass soup and rice noodle dishes wok-fried with tofu or chicken and seasoned with sweet Thai basil or a garlicky dark soy sauce. Her pan-seared duck breast in a coconut milk red curry sauce and variety of noodle and curry dishes won over a devoted fanbase, including vegetarians who raved about the versatility of her dishes that could be prepared with or without meat.