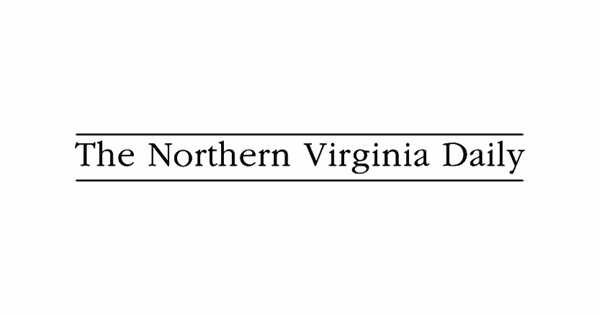 Worlds of Work
Today is the deadline for businesses to register for the fall Worlds of Work 2022. WOW welcomes eighth-grade students to the James R. Wilkins Jr. Athletic and Events Center at Shenandoah University on Oct. 13 and 14 to learn about career opportunities at your business. Information, registration: email Jenna French at jfrench@shenandoahcountyva.us or visit https://tinyurl.com/56uapsvr.
Paws & Purrs
The Paws & Purrs, a new program developed by Blue Ridge Hospice that provides free pet services to patients, will be at Muse Vineyards from 5 to 8 p.m. today at 16 Serendipity Lane, Woodstock.
The event will include a complimentary drink, snacks, pet photography, pet awards and more. Four-footed and furry friends welcome.
Tickets, which are $30 per person, can be obtained at https://tinyurl.com/msfmuru2.
DCCU shred day
DuPont Community Credit Union in Woodstock will host a community shred day from 9 a.m. to noon on Saturday.
EDC breakfast
The Yellow Barn will host this year's Shenandoah County Economic Development breakfast from 8:30 to 10 a.m. on Wednesday at 470 Caverns Road, Shenandoah Caverns. Registration: https://tinyurl.com/5b3u9c4f.
Banks Education Foundation
Laurel Ridge Community College in Middletown is one of 13 community colleges benefiting from the Virginia Banks and Virginia Bankers Association Education Foundation's new Virginia Banking Fellows Program that begins this fall in partnership with the Virginia Foundation for Community College Education.
The mission of this new statewide program is to provide opportunities for deserving community college students to pursue academic goals, strengthen leadership skills and learn more about the banking industry.
Thirteen students from 10 Virginia community colleges have been designated as Virginia Banking Fellows and will each receive a $7,000 scholarship to support tuition, books, fees and other expenses related to their education.
The banking industry contributed an additional $3,000 per Fellow to cover educational elements and the administrative fees of the Program, for a total of $10,000 per Fellow and $130,000 in all.
Seven Virginia banks have also committed a total of $70,000 to sponsor a student from each of the following community colleges for the 2022-2023 Virginia Banking Fellows Program:
• Laurel Ridge Community College, sponsored by First Bank
• Northern Virginia Community College, sponsored by the Bank of Clarke County Foundation
The Fellows program launched Sept. 15-16 at an orientation in Richmond and will run through May.
Commonwealth Senior Living
Commonwealth Senior Living at Front Royal was named among the Best Memory Care Communities for 2022 by MemoryCare.com. Recipients of this recognition are judged in four main categories: providing a safe and secure environment for residents; maintaining cognitive abilities; managing behavioral challenges; and facilitating a high quality of life. In total, 18 Commonwealth Senior Living communities across the East Coast were named Best Memory Care Communities for 2022 by MemoryCare.com.