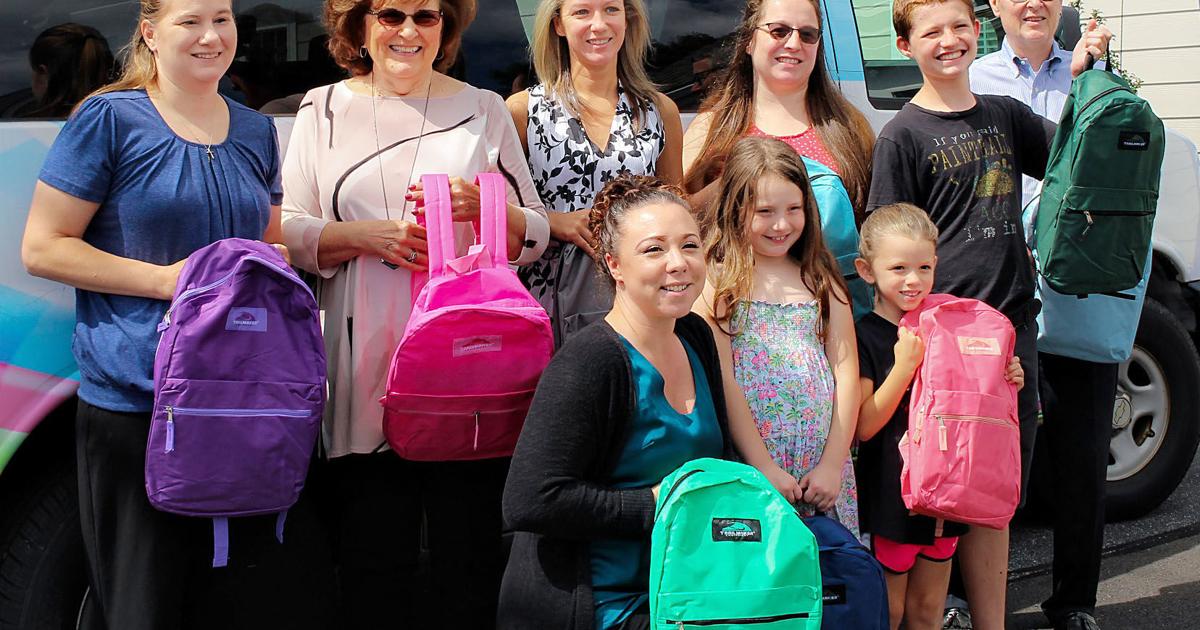 Coldwell Banker Premier
Agents from Coldwell Banker Premier in Winchester banded together to donate 264 fully-stocked book bags for children in need. The fundraiser was proposed by Shenandoah County agent Brooke Hulver and was advanced by the company's Philanthropy Committee Chair, Kimberly Teska, from the Shepherdstown, West Virginia, office.
Book signings
Shenandoah County WRITES authors will host a book signing from 1 to 4 p.m. Saturday at The Little Yellow Farmhouse Studio, 126 N. High St., Edinburg.
Authors participating, and their books, include: Elizabeth H. Cottrell, "Heart Spoken;" E.A. Coe, "The Other Side of Good;" Cara Sue Achterberg, "Blind Turn;" James A. Davison, "Bottom Feeder;" and Dana Hayward, aka Mark Muse, "Entropy."
Light refreshments will be served. Information: Joan M. Reistetter, 571-215-3215.
Crown Cork and Seal
Crown Cork and Seal will host an employee picnic at noon on Sept. 10 at the Exchange Pavillion at Jim Barnett Park in Winchester. Information: Linda Pennington at 540-327-9670.
Submissions
Send in your events at www.nvdaily.com/site/forms