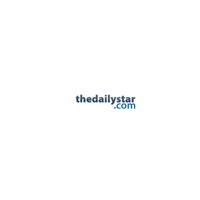 Delaware County Department of Economic Development in partnership with CDO Workforce has announced the Train to Work Initiative, which will reimburse Delaware County businesses for hiring and training employees up to $5,000 for each full-time employee and $2,500 for part-time employees.
Glenn Nealis, director of Economic Development, said the initiative is designed to be accessible to businesses by minimizing the necessary paperwork.
The initiative heavily relies on businesses developing their own training programs to meet the needs of their business. Businesses must submit an application outlining the training that they will provide before hiring for the position. All contracted positions must be expected to provide at least six months of continuous employment.
The Train to Work Initiative is being paid for by Delaware County through a portion of its American Rescue Plan Act funds. 
There is no deadline and the initiative will accept applications until it runs out of funds. Interested businesses should contact the Department of Economic Development at ecd@co.delaware.ny.us or 607-832-5123.
SPRINGBROOK RAISES PAY 
Springbrook, a provider of support for people with developmental disabilities, recently announced a $4,160 base wage increase for all current employees, as well as $1,500 in COVID-related incentive payments for all employees and new hires.  CEO Patricia Kennedy praised the strength and dedication of all staff and expressed Springbrook's commitment to their employees, despite lags in state funding, by saying that, "as a nonprofit, Springbrook relies on funding from the state and has endeavored to make every available dollar work for our employees."
This year, in addition to the pay increases, the organization has continued COVID-based incentives.
Springbrook also announced a new payment system. The new system will allow employees access to their wages as they earn them or on the traditional biweekly pay schedule. The organization also provides employees the opportunity to go back to school with Springbrook Scholars. This program provides a tuition-free track and a tuition-reimbursement track.
For more information, visit SpringbrookNY.org.
BASSETT EARNS WHITE COAT AWARD 
Bassett Healthcare Network recently received Surescripts' White Coat Award in recognition of its efforts advancing prescription accuracy and patient safety, the organization announced in a media release. Surescripts is a health information company that services health systems, pharmacies and electronic health records vendors across the nation. It specifically recognized Bassett for its successful adoption and use of its RxChange communication tool.
"At Bassett, we wanted e-prescription technology to make the process safer as well as faster," Dr, Gretchen Hodgdon, chief of the division of general internal medicine/prime care, said in the release. "When we started using our prescription system, most commercial pharmacies could accept new scripts electronically, but not script changes or cancelations. That could result in multiple active prescriptions if medications or dosages changed. That's a big patient safety issue. We had to wait for the national pharmacies to catch up with what we wanted."
In early 2019 when Bassett began the project, only 30 percent of area pharmacies were prepared to receive script change messages, the release said. In 2021, when more than 70% of area pharmacies were prepared to receive script change, the team decided it was time to go live with a fully integrated system. After a trial pilot program, Bassett's system became fully electronic this year.