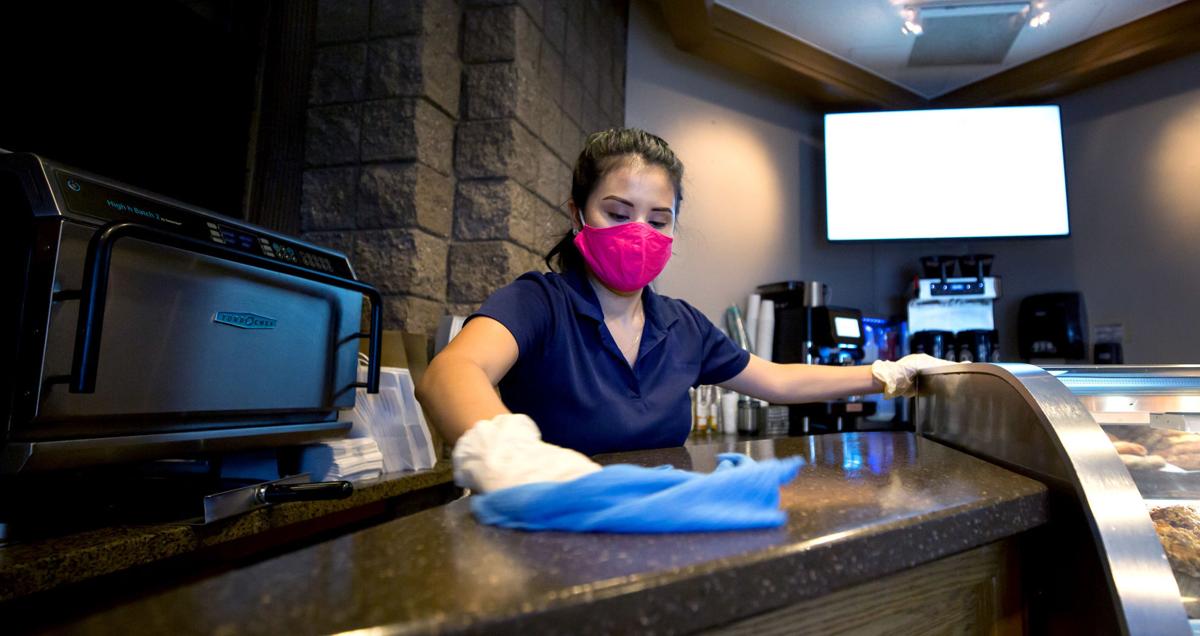 Guests swim in the pool at The Tuxon, a 112-room boutique hotel on the west side of Interstate 10 between Congress Street and 22nd Street. The hotel opened in July 2020 despite the pandemic.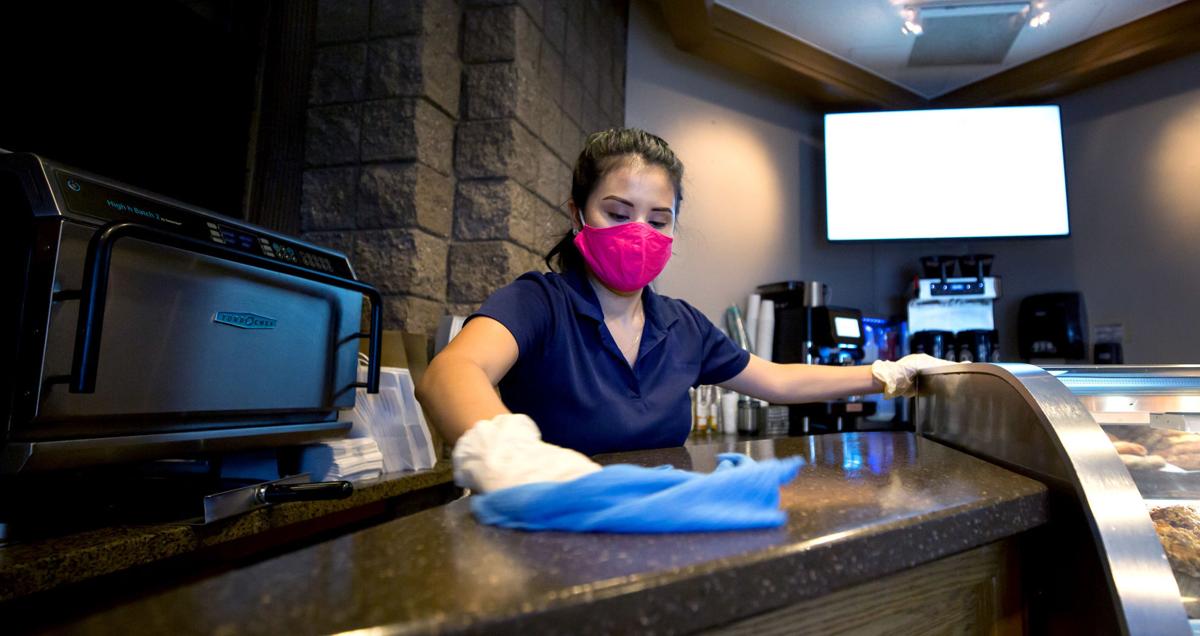 After finishing a guest's order, barista Marisol Chacon, wipes down the countertop at Loews Ventana Canyon Resort, 7000 N. Resort Dr., in Tucson, Ariz. on Sept. 3, 2020.
Tourism in Arizona plunged in 2020 because of the COVID-19 pandemic — with the number of overnight international visitors plummeting an estimated 68% — but tourists still spent $15 billion in the state last year, state officials say.
Spending by visitors in 2020 fell 41% compared with 2019, while total overnight visitation declined 31%, according to a report by the Arizona Office of Tourism.
On the bright side, the agency said, despite the COVID-19 pandemic, Arizona welcomed 32.1 million total overnight visitors last year who spent $15 billion overall and contributed about $1.5 billion in combined state and local tax revenue.
Tourism by Arizonans and travelers from other U.S. states made up a larger proportion of overnight tourists last year as international travel was pinched off by pandemic restrictions.
International overnight visitation was down 68% overall to an estimated 2 million tourists, with tourism from Mexico dropping 61% and Canadian tourism declining by 77%.
Overseas visitation from European and Asian nations was down 84%, the state tourism office said.
Visitation by Arizonans and people from other states fell about 26% from 2019 to just over 30 million people, but those domestic visitors made up 94% of all visitors to Arizona — an increase of 7 percentage points from 2019.