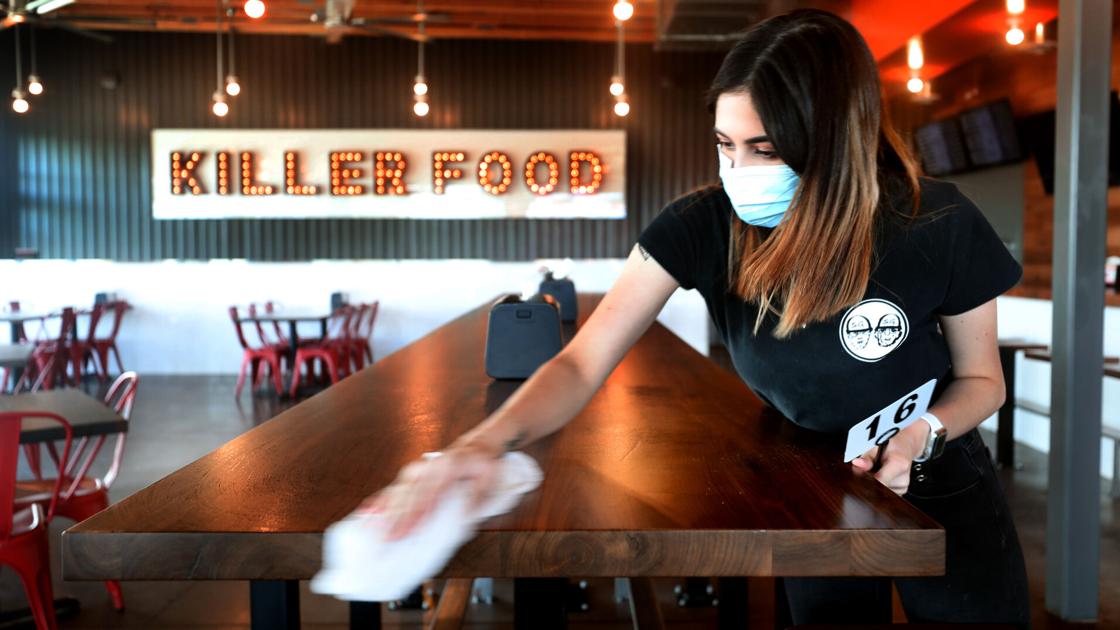 Cashier Megan Figueroa wipes down a seat after a customer left at Serial Grillers, 5660 W. Cortaro Farms Road.


Kelly Presnell, Arizona Daily Star



By Howard Fischer
Capitol Media Services

The increasing comfort of Arizonans to get out and about is having a definite effect on the state economy.
On paper, Arizona's seasonally adjusted unemployment rate remained unchanged in April at 6.7% as the state continues to try to recover the jobs lost since the beginning of the pandemic.
Overall, the state added 7,900 jobs in the private sector over March, a gain of just 0.3%.
That makes another small dent in the 321,600 jobs lost in the private sector since February 2020. To date, Arizona has recovered 78% of those jobs.
But there are some bright spots, and they are related to changes in behavior.
Bars and restaurants added another 3,500 workers between March and April. That's a gain in employment of nearly 57,000 from a year earlier.
Hotels, motels and resorts also picked up another 600 employees this past month. But its recovery still lags with overall employment a little better than last year, all likely tied to whether people are willing to travel.
But something else is occurring.
The one sector of the economy that had been doing better than pre-pandemic levels all along has been trade and transportation. That has been driven largely by the change in shopping habits as Arizonans moved to online purchases, sharply boosting employment in warehouses and delivery services.