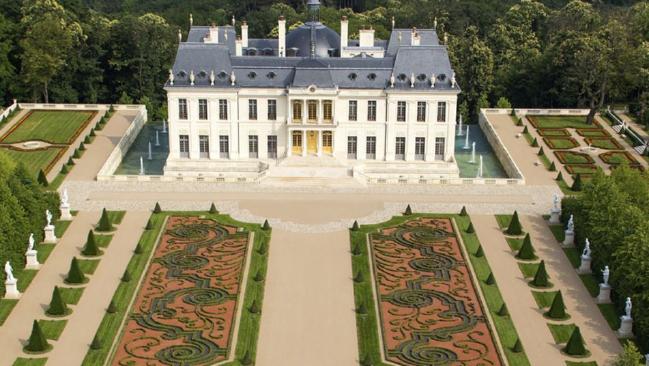 No matter why you're moving to Maryland, you probably faced the decision of buying or renting your Maryland home. The answer to this question depends on several factors. In this guide, we take a closer look at the Maryland real estate market and provide helpful information to help you decide whether you should rent or buy.
Real Estate Prices in Maryland
It's no surprise that prices are the first thing most consider when choosing to buy or rent a home in Maryland. The Maryland real estate market is staying in line with the national trends. Like in the rest of the US, real estate in the Old Line State has grown in value for the last decade due to a distinct lack of inventory and historical demand.
The median home value (the sale price of the middle home in a list ranked from the highest to the lowest) is $389,341, while the average sales price is $406,499.
Of course, prices greatly depend on the home size and location. For instance, be ready to pay $675,000 for a 3-bedroom 2,874 square feet home with 3.5 bathrooms in Bowie. A 1,160 square feet home with two bedrooms and two bathrooms in the same city will cost you $315,000.
The house you'll want to buy will depend on your personal needs and your family's needs, so it's better to entrust finding your perfect place to a professional. Check out the list of real estate agents in Maryland to get expert assistance.
The latest increase in home values has also affected the rental market in Maryland. The median rent in Maryland is around $1,697. Depending on the type of accommodation, you can expect to pay the following in rent:
studio apartment: $1,252

1-bedroom: $1,403

2-bedroom: $1,717

3-bedroom: $2,013

4-bedroom: $2,417
In addition, the prices for homes in Maryland depend on the city. If you're moving to a city with highly-rated schools and great amenities, it will cost you more to buy a home. If you don't plan to use the public school system and don't care how far you are from shops and transit, a house will cost you less. In some areas, it's more advantageous to buy than to rent.
For instance, purchasing a home is a better option if you're moving to Baltimore or Waldorf. The price-to-rent ratio there is around 15 years, meaning you can pay off your property in just 15 years with the amount of money you'd spend on rent.
On the other hand, moving to a city where home prices are high but rents are reasonably affordable, renting looks like a wiser solution. For example, with a price-to-rent ratio of over 40, you'll be more content renting than buying in Bethesda.
Other Aspects To Consider
Weighing up the pros and cons is the best way to make an objective, considered decision. Here are some advantages and disadvantages each option offers.
Pros of Buying a Home in Maryland
Financial stability: Provided you finance your real estate purchase with a fixed-rate mortgage loan, you'll know the exact amount of your payments for the life of the loan, which can last up to 30 years.

Worthwhile investment: In most years, home values in Maryland kept stable or increased. So if you buy a home today, its value has a high chance of appreciating, primarily if the property is located in an area with a strong job market.

More freedom: Owning a home means you get to make decisions. Homeownership can be financially and emotionally rewarding. It also helps with plans. For example, if your children are in public school, you don't need to worry that they'll have to change schools because your landlord won't renew the lease. Or you can keep as many pets as you want without your landlord's permission.
Cons of Buying a Home in Maryland
Maintenance and other expenses: Remember that home ownership means you must pay all unexpected expenses associated with your home, such as utility bills, home insurance, lawn care, snow removal, redecorating, plumbing issues, etc.

More difficult to move: Regarding moving, renting offers more freedom, while ownership creates roots. If you want to move, you'll have to market the house and wait for a buyer to offer the right price. It can take time, disrupting your life plans.

Property taxes: Maryland's average property tax rate of

1.06%

is very close to the national average, which equals 1.07%. However, since Maryland has high property values, expect to pay more in yearly property taxes than homeowners in most US states.
Pros of Renting a Home in Maryland
Greater flexibility. One of the key advantages of renting is that if you like changing places, it's perfect for you. If you get an attractive job offer in another city, you can move there without the lengthy process of selling your property.

Less responsibility. If any utilities break or need repairing, you aren't responsible for this cost (unless you are at fault).

Less upfront cost. When you agree to rent a home, there is little or no upfront cost. You don't need to pay a large amount of cash, making it easier to find a place and move in.
Cons of Renting a Home in Maryland
Your rent can change. You should be ready that your rent can increase and always have some spare cash to cover it. For instance, according to

real estate agents in Baltimore

, the rent has risen by +2.17% in Baltimore over the last year.

Uncertainty. Your tenancy will end one day, and the landlord may not intend to renew your lease, creating tension and the probability that you'll have to look for another place.

Tenant rules. Unlike when you live in your own home, you'll have to follow the rules as a tenant, such as restrictions on owning pets or modifications of the property.
Final Thoughts
Deciding whether to buy or rent in Maryland might be challenging. Whichever option you take largely depends on the city you choose, the property size, your lifestyle, and your current financial situation.