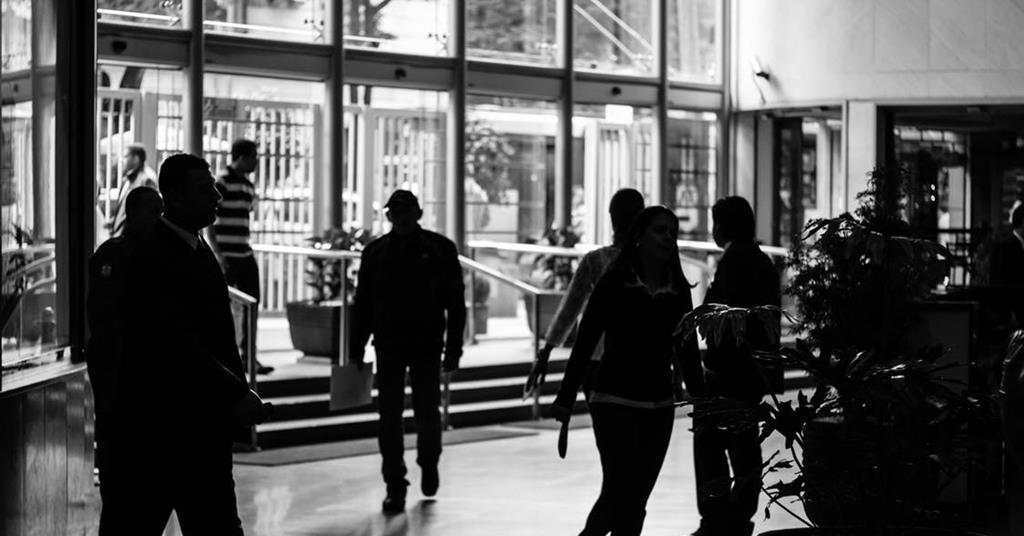 Trammell Crow Company, P3 Logistics Park, Varma, Avant, Principal Real Estate Investors, Walker & Dunlop Investment Partners, Enterprize Energy, Maiora Renewable Energy, JP Morgan, BNY Mellon, LaSalle Investment Management, Unibail-Rodamco-Westfield
Varma – Sampsa Ratia has been appointed director in charge of real estate investments at Varma, Finland's second-biggest mutual pension insurance company, replacing Ilkka Tomperi, who announced in May he was leaving for a new job at Finnish urban developer YIT. Ratia, who will take up his role at Varma on 16 August, has previously worked for Avant, Lease Green, Corbel and Aberdeen and other firms.
Trammell Crow Company – The commercial real estate development and investment company has appointed Maite Inglis operations director of France and Benelux. She will assist in the firm's industrial logistics development and investment initiatives in France and Benelux including all aspects of the development and investment process, economic analysis of land and asset acquisitions, capital structuring, market research, feasibility analysis, due diligence, leasing and disposition. Prior to joining TCC, Inglis previously served as the operations director for France and Benelux for P3 Logistics Park and held various leadership roles at Prologis France and Gazeley Properties.
Principal Real Estate Investors – Salika Khizer has been named managing director of real estate marketing. Khizer will be responsible for partnering with the real estate portfolio management teams, as well as sales and consultant relations, to raise capital for the firm's US and European private real estate, global property and infrastructure securities products. Prior to joining Principal, Salika worked at Walker & Dunlop Investment Partners as a director of capital formation. Prior to that, Salika was a vice president at CIM Group. Before that, she was a managing director at Institutional Real Estate where she focused on business development with pension funds, endowments, foundations, family offices, insurance companies, consultants and Taft-Hartley investors.
LaSalle Investment Management – Beverley Kilbride will head the global real estate investment manager's newly created European transactions and asset management unit. Under the reforms, individual team members will focus on specific services and local markets, with four heads of transactions reporting directly into Kilbride: Jérôme Hamelin, Andreas Wesner, Francesco Coviello and Robin James, who will respectively be responsible for all acquisitions and sales in western continental Europe, northern continental Europe, southern continental Europe & CEE, and the UK & Ireland. Jacques-Olivier Gourdon has also been appointed deputy managing director for France and will join the management committee of LaSalle's French business while maintaining his role in the sourcing and execution of transactions in France.
VIA Outlets – The owner-operator of premium fashion outlet destinations in Europe has appointed Jaap Tonckens as an advisor to its board of directors. Tonckens brings over 25 years' worth of global experience from the real estate and finance industries, having most recently spent 11 years at Unibail-Rodamco-Westfield, of which more than eight years as group CFO, where he was also a member of its management board. Prior to Unibail-Rodamco-Westfield, Tonckens spent over 14 years at Morgan Stanley in London and New York, most recently as a managing director in its leverage finance team. Tonckens was also recently appointed an advisor to the board of directors of Dutch lifestyle and hotel company citizenM.
Enterprize Energy – Nuta Chen has been appointed CFO, based in Taiwan. David Houlton joins in the role of business advisor and economic modeller and Woon Soon as financial consultant. Chen was finance director at Maiora Renewable Energy and CFO at Ciel & Terre in Taiwan. She has worked for global financial institutions and multinational companies, including JP Morgan, Fidelity, PwC and Foxconn. Houlton held positions at BNY Mellon, Deutsche Bank, DWS and Citibank. Soon previously had roles at companies including Shell Business Operation and Ernst & Young.