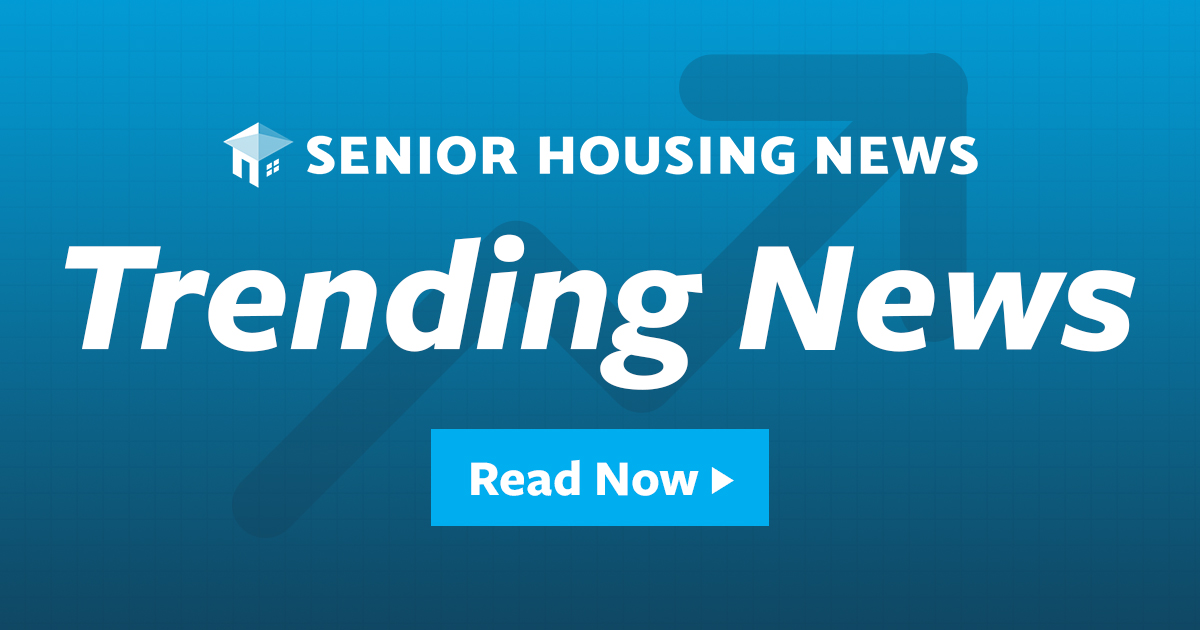 Having invested in a variety of residential and mixed-use real estate projects across Latin America, Peninsula Investment Group began eyeing the U.S. market about five years ago.
The firm settled on a "barbell" strategy focused on student housing and senior housing, having observed the resilience of both types of real estate during the Great Recession. Now, leaders with Peninsula believe that Covid-19 has again proven senior housing's resilience, and they are planning to expand their investment strategy to include active adult communities.
"When we started looking at investments in the U.S., we really wanted to have demographic investments, need-based investments that would fare better in a crisis," Juan Fernando Valdivieso, managing director of Peninsula U.S., told Senior Housing News. "I think the fact that we've gone through two very significant black swan events have proven that these sectors have been the right ones."
Partnering with developer-operators
Peninsula was founded by Valdivieso, Josef Preschel and the late Mauricio Levitin. Prior to starting the firm, Preschel and Levitin attended MIT Sloan School of Management together, and Levitin and Valdivieso were colleagues at McKinsey & Company.
With an initial focus on Latin America, Peninsula raised four funds and started a real estate investment trust (REIT), making investments largely in middle-income for-sale residential and mixed-use properties. With the fifth fund, Peninsula set its sight on U.S. real estate.
In devising the U.S. senior housing investment strategy, Peninsula's leadership settled on ground-up development as the preferred approach. The return on these projects was more attractive than the value-add return on acquisitions pre-Covid, when many different types of buyers were vying for senior housing and bidding on deals was competitive, Vadivieso said.
The situation has not changed all that much even in light of Covid-19, he noted, although if more appealing value-add opportunities do materialize, Peninsula is open to pursuing them.
Peninsula also prefers to work with developers who operate their senior living projects.
"We felt and continue to feel that buildings designed very efficiently by the same group that operates them [produces] a better outcome, than having to separate a developer that wants to maximize its return from an operator that needs to maximize its return," Valdivieso said.
Recommended SHN+ Exclusives
Peninsula is not alone in seeing advantages to working with vertically integrated organizations, but there are relatively few that fit this description. Many of those developer-operators are already tied up with large capital providers, so Peninsula's leadership knew that they would have to present an attractive package to work with the partners they were seeking.
"We came with the GP [general partner] equity fund; we use our balance sheet to supplement the capital of the operator-developers upfront, we allow them to do in essence 2x or maybe 3x what they can with their own balance sheet," Valdivieso said.
In some cases, Peninsula also works with a private equity or other limited partner, presenting the capital stack "as one single package" to the developer. And, the firm provides some mezzanine loans and preferred equity to operators.
"That allowed us to work with some of the best operator-developers, but also invest alongside some of the best-in-class institutional partners that we have right now," Valdivieso said.
Peninsula's portfolio includes nine closed senior housing deals, with two more under contract to close by the end of this quarter. The majority of the portfolio is in the Southeast, with most projects being two- to four-story buildings located outside major metropolitan areas.
Most of the communities serve mid-acuity assisted living and memory care residents, but some newer projects feature a full continuum. One example is a community in King of Prussia, Pennsylvania, which offers independent living, assisted living and memory care, and is located in a mixed-use community close to the large King of Prussia Mall.
Valdivieso declined to comment on the specific developer/operator groups that are working with Peninsula, but publicly available information indicates that the King of Prussia community is a partnership with CA, the vertically integrated, Chicago-based company that operates under the Anthology Senior Living brand.
Branching into active adult
When Covid-19 hit the United States in the spring of 2020, only two of Peninsula's projects were open. Needless to say, the pandemic complicated lease-up in communities that came online in the last year, but Peninsula is seeing positive trends in tours and move-ins.
"What we're seeing now is a very important change," Valdivieso said.
Peninsula remains bullish on senior living, given the demographic trends in the years ahead and the pace of the Covid-19 recovery so far. While the timing of the pandemic was a setback in terms of expected lease-up timelines, Peninsula is viewing senior living as a longer-term play, and Valdivieso is confident that the sector will recover well before the firm seeks an exit on its current investments.
The firm also took note of how well active adult communities performed in the last year.
"The occupancy levels have stayed very high," Valdivieso said.
His observation is backed up by data from organizations such as Sherpa, a sales enablement platform that provides methodology, CRM technology and sales analytics to the senior living industry.
Active adult communities averaged about four move-ins per month during 2020, with a tour to move-in ratio of about 30%, according to Sherpa data. That compares to about two move-ins per month for independent living communities and a move-in to tour ratio of about 17%.
Less restrictive visitation policies helped active adult communities during Covid-19, and it's likely that the lower rental rates compared with IL also were attractive.
These factors are informing Peninsula's go-forward strategy, as the firm is targeting rental rates in the sub-$2,000 range.
Peninsula is evaluating two active adult opportunities and expects to make a decision this quarter.
In addition to branching into active adult, Peninsula is considering expanding to new markets, including the Southwest and Pacific Northwest.
Further in the future, the firm could take its knowledge of the U.S. senior housing sector to make investments in Latin America. The market in Central and South America is maturing, but more time is needed before consumers in countries such as Colombia, Brazil and Argentina fully embrace hospitality-forward senior housing, in Valdivieso's view.
"The initial question for us was, should we start investing in student housing and senior housing in our markets, and the conclusion we came up with was, let's first really learn from the best, partner with the best in the U.S.," he said. "And once we have a very strong understanding, we can bring the model to Latin America."