 From physical inactivity and weight gain to poor body posture and mental health issues – the pandemic brought along multiple health challenges for us as we led a sedentary lifestyle for months. As life resumes normalcy, the fitness industry – one of the worst-hit by the pandemic – is also bouncing back as more and more people are flocking to the gyms to fix health issues that cropped up in the last two years. The demand for trainers for problem-specific training has also seen a considerable rise.
Agreeing that memberships have jumped drastically, Debjyoti Banerjee, owner of a gym in Salt Lake, said, "It is taking us a while to recover economically, but people have become quite conscious about fitness after the pandemic. The spike in memberships is proof to that,'' he said.
More takers for core strength training
With the discussions around how immunity and fitness can mitigate the complications of Covid-19, there has been a sharp rise in demand for trainers who can help one improve their core strength. The new-gen obsession with a lean body has taken a back seat and they now want to focus more on core strengthening to prepare their bodies for any impending pandemic-like situation.
"My focus has never been on losing weight but on gaining core strength. Even during the pandemic, I used to train with my trainer online,'' said Snighda Jaiswal, a fitness enthusiast who works out at a gym on Karaya Road.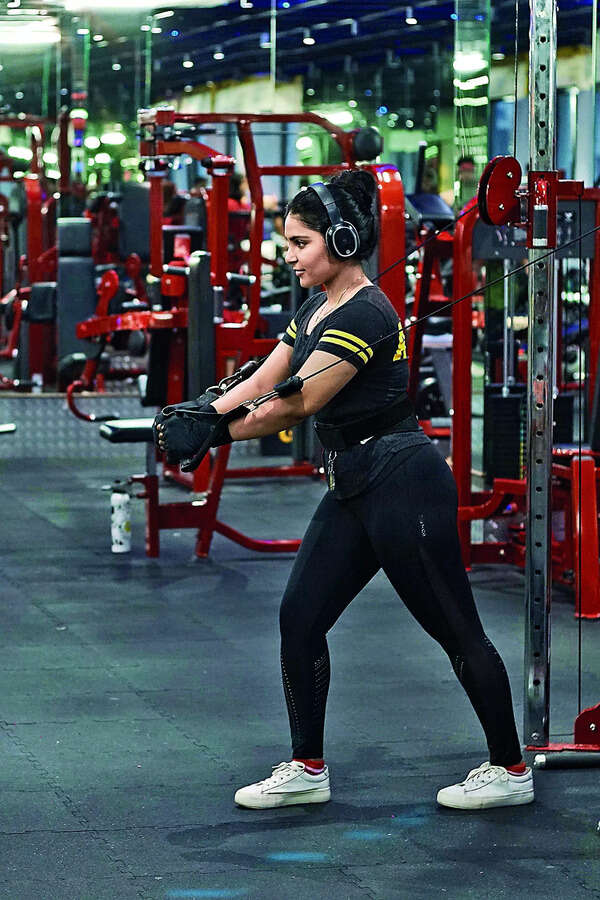 Getting rid of WFH pain and Covid kilos
Neeraj Surana, head coach, strength and conditioning trainer, at a gym on Elgin Road, said, "The good thing about the pandemic is that people have started prioritising their health by making workout, in whatever form, a part of their daily routine. Most people were physically inactive during the lockdown, which led them to gain weight. They are now coming to the gym to get rid of the Covid kilos apart from back and knee pain, which is a common issue among people working from home." Neeraj added that gym memberships have shot up by 30-40% compared to pre-Covid days.
Echoing Neeraj, Debasish Chandra Paloi, a fitness expert from a gym in Southern Avenue, said, "Majority of people went out of shape during the pandemic. Flexibility, strength and mobility were highly impacted due to lack of physical activities. That apart, many people have started suffering from back pain, shoulder pain or knee pain. So, there is a growing demand for strengthening exercises along with aerobics. And with Puja just three months away, the urge to get back in shape is even higher."
Asmita Roy, who works for an IT company, got herself a gym membership recently. "My posture has gone for a toss after working from home for long hours. That apart, I gained belly fat as my physical activities almost stopped during lockdown months. So now, I have joined a gym to correct my posture and get a toned body by Puja," she shared.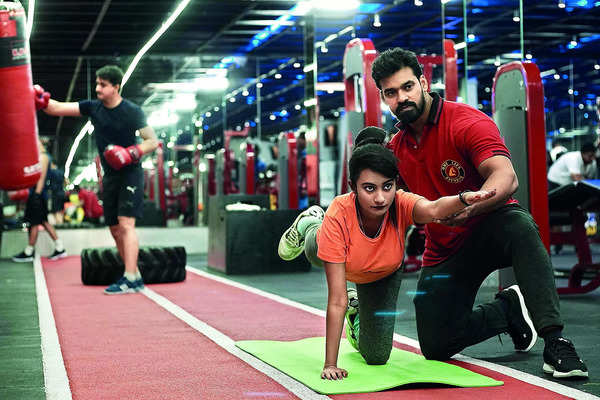 Workout for a healthy mind
Emotional eating coupled with physical inactivity has not just led to obesity, but it has also taken a toll on mental health for many. Irregular working hours, paucity of support and recreational activities, and the fear of an impending danger have played havoc in the lives of many. Therefore, many have started working out just to regain their mental peace.
"Post pandemic, we have had a very balanced demand for yoga, Bollywood workout and cardio – a combination that can unleash the right hormones and make you feel happy," said Nidhi Karnani from a yoga, dance and fitness studio on AJC Bose Road.
Gyms extend timings
To cater to the growing number of members, gyms are extending their hours of operation. "Though many gyms are now open round-the-clock or till midnight, the most preferred timings continue to be early morning and evening after office hours," said Debasish.
While the health impact of the pandemic and lockdown is more far-reaching than what we can comprehend, with the pendulum swinging to a new normal, the fitness industry is all set to receive a mini boost.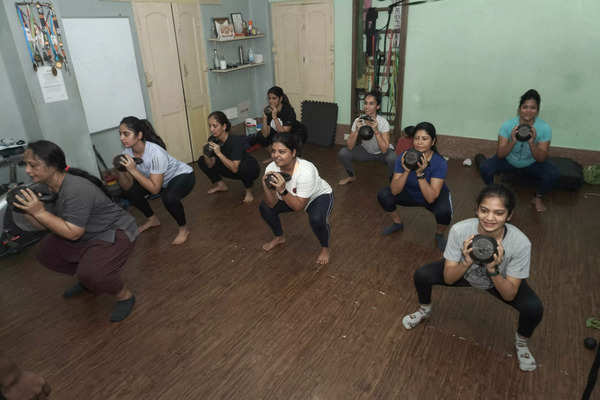 Gyms plan to come up with new branches to cater to growing demand
The pandemic saw several gyms shutting down due to financial woes. But it is now time for them to bounce back as people are making a beeline to get enrolled in gyms. While most gyms have reopened, many are even planning to open new branches. Karan Das, fitness trainer and owner of a gym in Picnic Garden, said the general mindset towards fitness as a way of life has seen a big positive change after the pandemic. "Covid has made all of us realise that health is indeed wealth. So now, more than weight loss and muscle building, people are hitting the gym to stay fit and flexible. The focus is on strengthening oneself. We are keeping our gym open from 6 am till midnight so that we can cater to the growing demand while keeping social distancing in mind," said Karan, who is also planning to open a new branch in Gariahat soon.
– Sundas Jawed
Pix: Anindya Saha