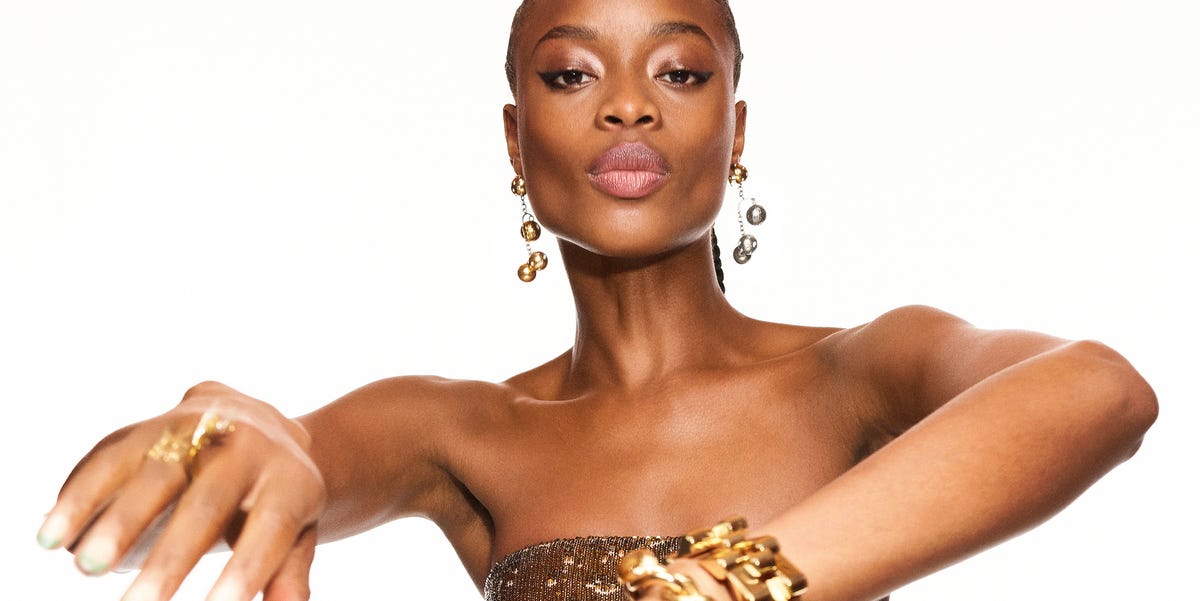 Wanna go out? Oscar de la Renta does. The label helmed by Fernando Garcia and Laura Kim staged a mini-movie for their Fall 2022 collection, with a soundtrack by Britney Spears and a selection of party clothes like see-through floral appliqué dresses and big red poufs—fabric fireworks, let's call them—worn with spike heels.
The range also packs "daytime" staples like picnic table tweeds and hot pink balloon-sleeved blouses that we might not wear to the office, but Emily in Paris definitely will. Add in black sweaters with snapped pearl strands sewn into the collar, and this is a total youth bid for the brand that started with T-Swift and continued through Billie Eilish's glam grand slam at the Met Gala.
Speaking of that look, Eilish insisted the brand refrain from selling fur as part of her alliance with them. In this line, there's a good amount of textured outerwear and metallic fringe that shows they didn't need to rely on mink to look luxe anyway. Of course, the giant tinsel ball that closes the collection isn't exactly compostable…but if you're springing for one of these evening looks, you'll want to give them a place of honor in your wardrobe for a very long time. Think of these clothes as the fashion equivalent of a Britney song—very much of a time, but also classic, and with the staying power of something that's truly a blast.
This content is imported from YouTube. You may be able to find the same content in another format, or you may be able to find more information, at their web site.
This content is created and maintained by a third party, and imported onto this page to help users provide their email addresses. You may be able to find more information about this and similar content at piano.io