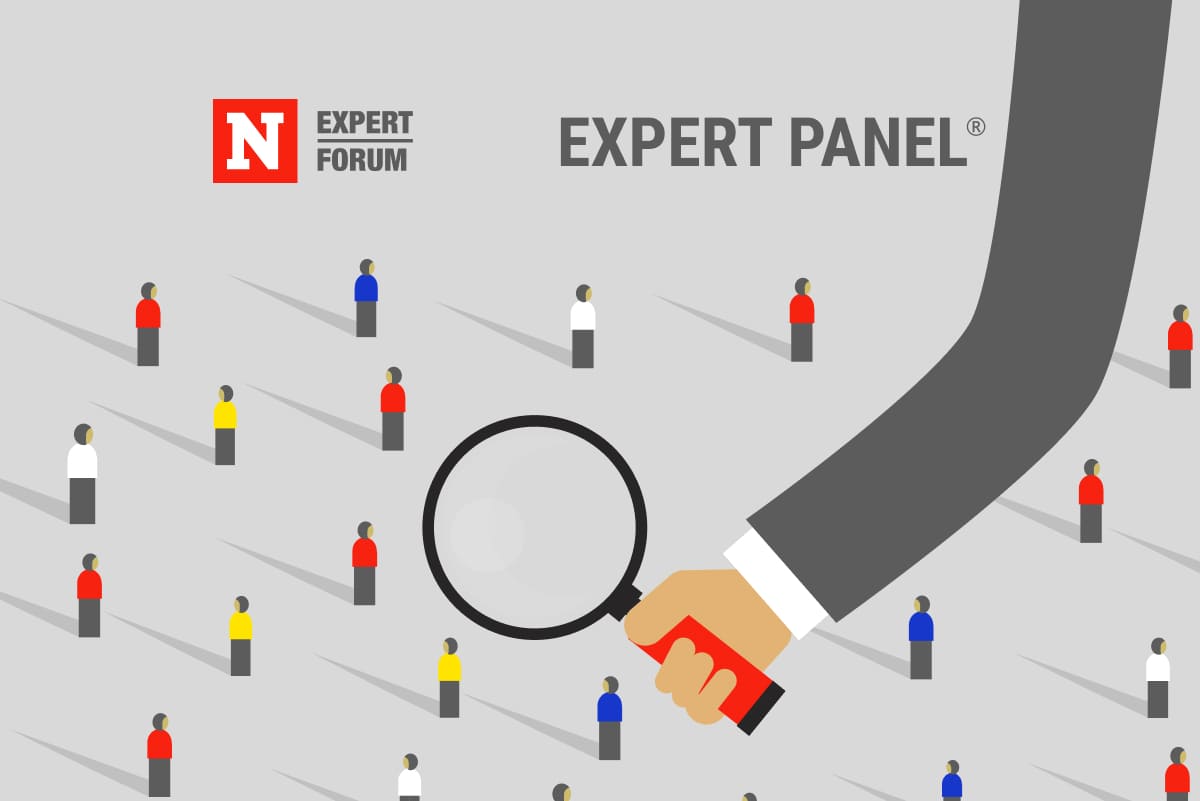 Trends can come and go in the blink of an eye, and if a business isn't paying close enough attention to its customers, its leaders run the risk of losing current and future customers. Rather than waiting for new customer behavior trends to hit the company's radar, being more proactive about learning and leveraging each trend in real time can give an organization an edge over its competitors.
As business experts, the members of Newsweek Expert Forum are familiar with just how quickly customer behavior can change. Below, they offer advice on how leaders can effectively leverage customer behavior trends as they gain more ground.
1. Be Curious
The relationship with your customer is a partnership. Learn to ask the right questions and then learn how to act with that knowledge. By listening to their expertise and their perspectives firsthand, you gain a better understanding of where they see the industry going and the topics that matter to them. – Alistair Fulton, Semtech
2. Create Buyer Personas
My rule of thumb is to create buyer personas, being sure to refresh them each year. Buyer personas are a fictional representation of your ideal customer. What makes buyer personas different from other customer research is they go beyond demographic data by looking at what drives a customer to make a decision. The best way to create these is through interviews. – Mary Cate Spires, Reputation Avenue
3. Use Focus Groups
One of my favorite tools is using focus groups. Businesses can do this easily and inexpensively to get a pulse on consumer interests, potential new products and product changes as well as emerging trends before they are in full bloom. – Lisa Lundy, Lisa A Lundy
4. Engage Consumers Online
Engage with your consumers on social media platforms because what they are doing there signals the changes to come. It's important to exchange ideas actively through social media and gather analytical data from digital behavior. – Uriel Saenz, THE US LIFESTYLE GROUP LLC
5. Cultivate a Diverse Team
Having a diverse team is one way to combat this issue. A diverse team will be able to foresee customer behavior trends, and this will lead to them gaining more ground. A diverse team of diverse thinkers is truly crucial to any organization that wants a competitive edge. – Kira Graves, Kira Graves Consulting
6. Assign Knowledge-Gathering Tasks
The fast and easy answer here is to know your customer, but the root answer lies in knowing who will be responsible for knowing. Without assigning the task of knowledge gathering to a dedicated, responsible and committed source team, what's wanted won't be gained. Instead, it will be lost to other priorities that seem more relevant and valuable. Research can often be undervalued. – Jay Steven Levin, WinThinking
7. Have an Open-Door Policy
Have an open-door policy—both in the office and outside. This means keeping an open mind when organization and behavior begins to change. Being closed-minded limits opportunities. Also, ask questions to evaluate whether the change has an actual impact or the potential to impact the organization. – Jean Tien, Energetics of Being LLC
8. Lean On Those Who Interact With Customers
Ask your frontline salespeople who deal directly with customers what they're hearing. Furthermore, encourage your salespeople to ask customers for feedback. People love to be asked about their insights. – Mark Goulston, Mark Goulston, M.D., Inc.
9. Use Social Listening
Using social listening for voice of customer (VOC) data can help you identify feelings that potential or current customers have about your brand. Marketing departments often know what happened, but they have a harder time answering why it happened. Using social listening to gather VOC data and answer the question of "why" is imperative to proactive business and customer experience strategies. – Brooke Sellas, B Squared Media, LLC
10. Watch Your Competitors
We watch our top competitors in our industry, and this alerts us of new trends and things we should be doing to mimic their successes. We also are implementing an open forum for customer interaction as a way of compelling our customers to not only express their ideas and thoughts for improvements, but also to show their dissatisfaction. We welcome this feedback to see areas we need to change. – Tammy Sons, Tn Nursery
11. Stay Attuned to Market Changes
Changes usually start small. It could be a new competitor, a new regulation, a new payment system, etc. Forward-thinking businesses must stay attuned to market changes, both small and large, to learn how to predict, adapt and master. Stay in close touch with your customers and don't underestimate the importance of data in seeing trend lines, confirming hypotheses, making strategic changes and course correcting. – Jacob Kupietzky, HCT Executive Interim Management & Consulting
12. Regularly Examine Tech Usage
We constantly look at how our teams and ourselves are leveraging technology. As technology gets leveraged, it shapes behavior. We are all consumers and our behaviors will be similar to others. Therefore, it is useful to keep asking ourselves the following types of questions: How are our expectations changing? What are we doing now that we didn't do a few months ago? What things are frustrating us? – Chris Heller, OJO Labs
13. Create the Trend Yourself
You will always be first if you can create the trend, and it doesn't always require wide-scale engagement. Trend genesis in niche markets, products and communities is often the simplest to launch and can have the greatest PR ripple effect. Now that you're the trendsetter, you can leverage the increased exposure to promote other products or services in more competitive, mainstream arenas. – Ryan Blanch, Repute PR + Law