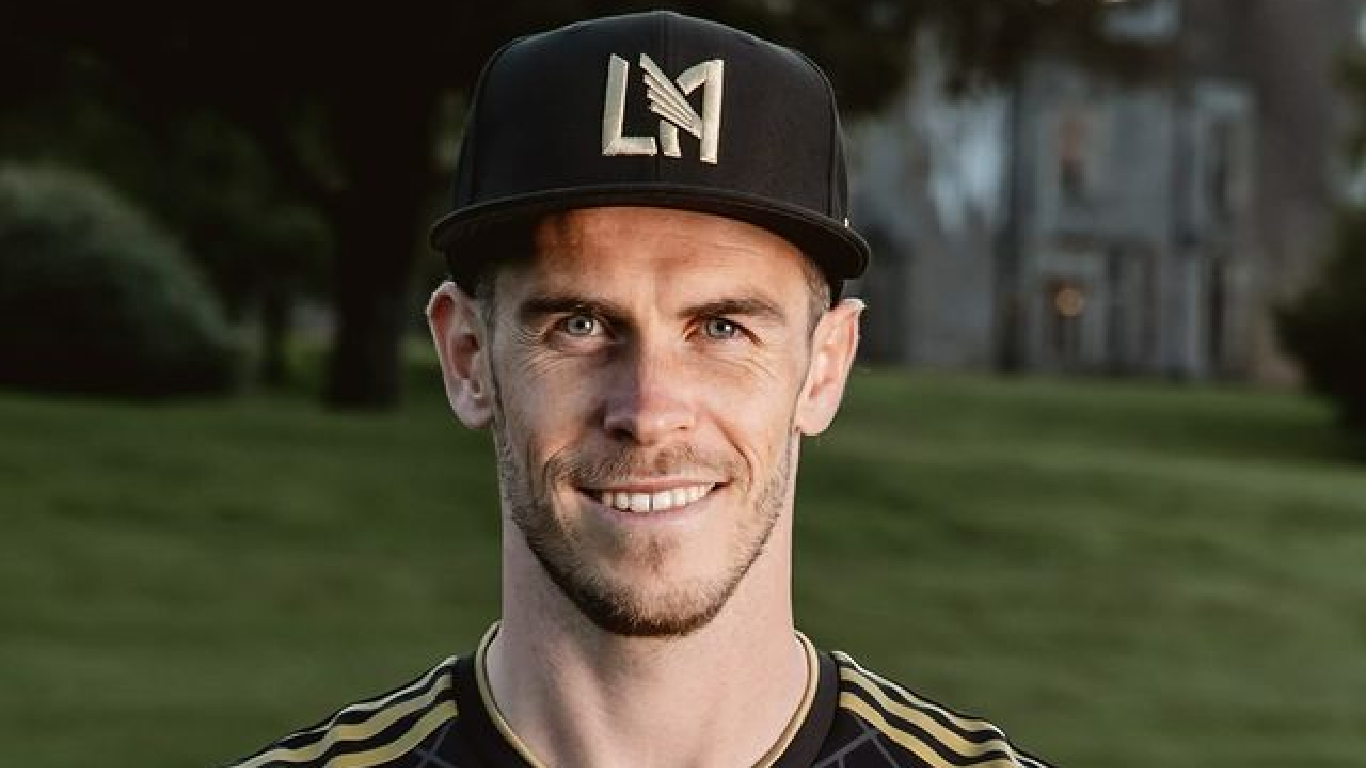 Welsh superstar Gareth Bale has defected to Los Angeles FC after nine success-filled years at Real Madrid. And while he might not be the explosive winger he once was, the signing is still one of the biggest in Major League Soccer history. 
Although Los Angeles FC has not officially announced the signing just yet, Gareth Bale himself confirmed the development via his own social media channels this past weekend. 
As last season rolled on, Bale's departure from Madrid was inevitable. He simply wasn't receiving the game time he once commanded and his lucrative $1 million per week – yes per week – contract was coming to an end.
---
---
RELATED: Everything You Need To Know About The 2022 Fifa World Cup
Clubs around Europe clamoured to speak with his representatives for months. There were reportedly several viable candidates in the running.
Bale's former club Tottenham asked the question of the 32-year-old, while rivals Chelsea even entertained the notion of bringing the Wales captain to Stamford Bridge. A return to his hometown Cardiff would have been romantic – and they tried to make it happen – but they didn't have the money. That and the fact Bale isn't quite ready to play second-tier English football yet.
Like David Beckham, Wayne Rooney, David Villa, Theirry Henry, and others before him, Gareth Bale was attracted to the US lifestyle as much as the football. He joins a club flying at the top of the Western Conference and will likely debut on July 9th against Beckham's old team, LA Galaxy. The MLS transfer window doesn't officially open until July and the current season has been going since February.
Gareth Bale also recently led Wales to their first FIFA World Cup in 64 years. At Los Angeles FC, he'll play until early November if his team makes the final. That's a perfect lead into the World Cup due to be held in Qatar. 
RELATED: Kylian Mbappé Will Now Earn A Jaw-Dropping $215,000 Per Day
---
---
Interestingly, he's only penned a one-year deal. So by Christmas, Gareth Bale could very well be on the move once again. Similar to Christiano Ronaldo, his raw speed is now mostly a distant memory. His ability to take key chances and dead ball work, however, remains as sharp as ever. 
Given Wales' rise to prominence in recent international competitions, Gareth Bale may also be eyeing off Euro 2024 in Germany. He joined Real Madrid for a then-world record fee of $155 million in 2013, winning five Champions League medals, three domestic titles, and scoring more than 100 goals.
Though his performances were mostly strong, he flirted with leaving more than once, which meant his relationship with Real Madrid's fans wasn't always healthy. For now, Wales will be hoping Bale can up his playing minutes at Los Angeles FC, keep that lethal left boot in pristine form, and head to Qatar in cherry ripe condition to cause some upsets. 
---
Keen to take a punt on MLS or just football in general? Hit the link below to get in on the action.