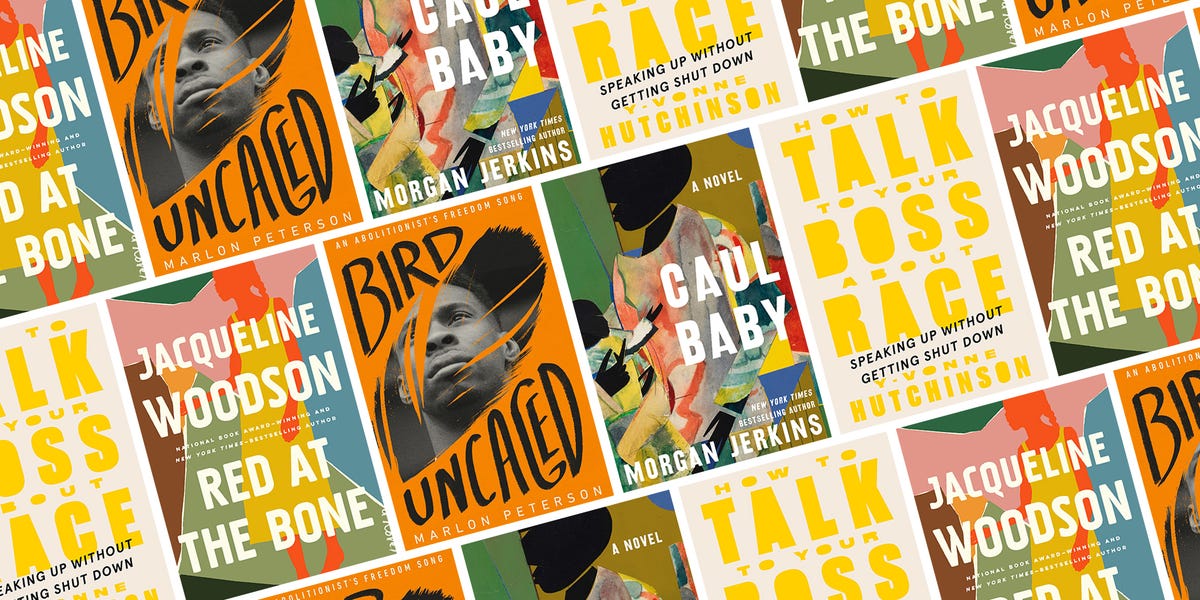 It's the most wonderful time of the year. February marks Black History Month—the moment this country pauses to acknowledge the Black community and our contributions to American history at large. This annual observance first began as "Negro History Week," introduced by Carter G. Woodson to fill the void in public school curriculums. Over the next 40 years, that solitary week would continue growing in popularity until 1969 when students at Kent State University, following a period of deep activism, decided that seven days wasn't enough time to educate ourselves.
The next year, those students held the first Black History Month celebration, initiating a tidal wave of cultural advocacy. Finally, in 1976, President Gerald Ford heeded the call and officially recognized Black History Month as an "opportunity to honor the too-often neglected accomplishments of Black Americans in every area of endeavor throughout our history." Today, these 28—and occasionally 29—days are an opportunity to really look at how society treats those who have contributed the most to the America we know today.
The 28 books below have been curated to guide anyone and everyone in recommitting to Black liberation. With titles ranging from fiction to memoir to poetry to self-help and beyond, this list will not only leave you more aware, but also offer ways to transform that awareness into action. And while these books are available everywhere books are sold, we strongly encourage you to pick one up at your nearest Black-owned bookstore.
1
We Want Freedom: A Life in the Black Panther Party by Mumia Abu-Jamal
To kick off Black History Month, it's important to remember that while we now loudly and proudly say "Black Lives Matter," many of our elders died or were incarcerated for their activism. Mumia Abu-Jamal, arguably one of the nation's most famous political prisoners, has long spoken out against racialized poverty and police brutality, earning him the title of "the world's best-known death-row inmate" by The New York Times. This memoir offers a front-row seat into one of the most vilified racial justice organizations in American history from the perspective of the then-teenager who helped found the Philadelphia branch of the Black Panther Party.
2
Unafraid of the Dark by Rosemary L. Bray
Rosemary Bray tells a story of being bussed into a predominantly white, wealthy school where the contrast between her and her peers was beyond stark. In a moment of scarcity, Bray began taking money out of her classmate's wallets until she was caught by a faculty member. Instead of expelling her, the school began giving Bray an allowance to meet her needs. Unafraid of the Dark insists we reimagine what it means to look out for the welfare of our most marginalized community members and what is possible when we do.
3
How to Talk to Your Boss About Race: Speaking Up Without Getting Shut Down by Y-Vonne Hutchinson
Many self-help and business books tell readers how to get ahead in the workplace without ever mentioning how difficult it is for Black people and people of color to show up authentically and find success in white spaces. Hutchinson's How to Talk to Your Boss About Race is both a hilarious how-to guide as well as a memoir about her own experience as a Black woman insistent upon a truly inclusive work environment. Hutchinson told ELLE.com, "The book isn't just about how to have a conversation with your boss, it aims to prepare you to change a culture as an individual even if you feel disempowered."
4
Do Better: Spiritual Activism for Fighting and Healing from White Supremacy by Rachel Ricketts
Do Better is a guide in every sense of the word. Each chapter gives you personal anecdotes to connect to, questions to reflect on, and action steps to take. This is one of the best books to read as an ally, but it's also an essential read for Black people who are looking to deepen their discussions about white supremacy.
5
Four Hundred Souls: A Community History of African America, 1619-2019 edited by Ibram X. Kendi & Keisha N. Blain
Ibram X. Kendi and Keisha N. Blain are two of the nation's foremost anti-racist writers and educators, and their first collaborative work is a must-read. Self-described as piece of "community history," the book fuses essays, short stories, and historical narrative to communicate what the past 400+ years have been like for Black American descendants of slavery.
6
Just as I Am by Cicely Tyson
Cicely Tyson is and always will be an American icon. In her memoir, the Bronx-born actress shares about her formative years, giving readers a front-row seat to her six decades on Broadway and in Hollywood.
7
We Do This 'til We Free Us: Abolitionist Organizing and Transforming Justice by Mariame Kaba
Mariame Kaba did the unimaginable when her book on abolition— published through a non-profit, independent publisher with little-to-no marketing—became an instant New York Times bestseller. It's a testament to how valued she is as a true thought-leader in the space of public safety, gender justice, and prison-industrial complex abolition.
8
The Prophets by Robert Jones Jr.
Robert Jones Jr. is a writer who wields his pen more so as a wand, creating magic on each page. Here, he transports us to the antebellum South, but not for the typical slavery rendition we're used to. Jones doesn't sugarcoat the violence of plantation life but juxtaposes it brilliantly with the love of two enslaved Black men. In doing so, he reminds us that queer Black people not only exist now, but always have.
9
mourning my inner[blackgirl]child by reelaviolette botts-ward
Black girlhood is under attack as Black girls are forced to grow up quickly in response to the racist and sexist environments they are forced to endure. In botts-ward's collection of poetry, she bares her soul so readers can either see themselves and heal—or understand the intersecting experiences of Black women.
10
Abolition. Feminism. Now. by Angela Y. Davis, Gina Dent, Erica R. Meiners, and Beth E. Richie
Abolition is not a new ideology and practice, yet its recent entrance into mainstream conversations has stirred up a lot of angst around what it means and what its implementation would mean for society at large. In this book, four of the nation's leading racial and gender justice thinkers have joined together to talk about how abolition can be a solution to gender-based violence and support survivors far more than our current criminal legal system.
11
The 1619 Project: A New Origin Story created by Nikole Hannah-Jones
This book is shaking the nation, leading to major debates about what children are—or aren't—learning in schools. It should not be controversial to learn the true origin story of this nation and how the vestiges of slavery permeate our society. As a matter of fact, it should be required reading.
12
An American Marriage by Tayari Jones
This heartbreaking novel allows you to follow one couple's journey through wrongful conviction, class differences, and self-discovery. It truly illuminates the toll it takes on an entire extended family when one person is incarcerated.
13
You Don't Know Us Negroes and Other Essays by Zora Neale Hurston
Zora Neale Hurston has written some of the most celebrated works by any American author, and this posthumous collection of essays spans several decades of her work, depicting years of Black history, and thus American history.
14
The Birds of Opulence by Crystal Wilkinson
When we talk about Blackness in America, it's easy to think about cities like New York, Baltimore, Detroit, Chicago, and Atlanta. But what of middle America? In this novel, Wilkinson reminds us that Black people live in rural communities too and have unique perspectives on land, community, and love.
15
Becoming Abolitionists: Police, Protests, and the Pursuit of Freedom by Derecka Purnell
Many hear the slogan "defund the police" and only consider what's taken away. Purnell reminds us that by divesting from aspects of our society that aren't working, we will finally have the resources to invest in areas that have gone ignored for far too long. This book will open up your sociopolitical imagination and leave you optimistic about what is possible when we commit to safety for all.
16
Red at the Bone by Jacqueline Woodson
Jacqueline Woodson is undeniably one of the greatest writers of our time, and in Red at the Bone, she explores the historical trauma that's passed on from generation to generation, allowing us to understand Black families—our motivations, our triumphs, and our survival—that much better.
17
Caste: The Origins of Our Discontents by Isabel Wilkerson
Isabel Wilkerson has mastered the art of writing lengthy books that readers fly through. In Caste, she tells the story of racialization in America through in-depth research and beautifully woven narratives. It serves as both a historical analysis and a cautionary tale against downplaying the insidious ways that racial hierarchies are established.
18
Caul Baby by Morgan Jerkins
Fiction can be a portal, transporting readers to other worlds that make our own experiences easier to digest. Through the family of Black women in Caul Baby, we enter into a conversation about fertility, motherhood, and belonging. The characters are raw, and you'll find yourself rooting for them all.
19
How the Word Is Passed: A Reckoning with the History of Slavery Across America by Clint Smith
How the Word Is Passed takes readers across the Deep South to the monuments, museums, and markers of slavery's lasting legacy. From the Whitney Plantation Museum that's insistent upon reckoning with its inception story, to the Angola plantation-turned-prison where mostly Black incarcerated people are still held captive, Smith reminds us that our inconsistent recalling of antebellum America is fueling the racial divides we have today.
20
The Mothers by Brit Bennett
Brit Bennett's characters are so specific and dynamic, yet allow you to see yourself in each of their flaws, triumphs, and motivations. I urge everyone to start with The Mothers and then go down the rabbit hole of Bennett's other work.
21
Angel of Greenwood by Randi Pink
This nation recently commemorated the 100th anniversary of the Tulsa Race Massacre, when the Black community of Greenwood watched their life's work leveled to the ground. While we've acknowledged the economic impact of the violence, many haven't scratched the surface of what that moment felt like for the people who called Greenwood home. In this novel, a teen comes of age in Tulsa in 1921, underscoring what it was like for Black teenagers trying to find their place in the world amid tragedy.
22
Bird Uncaged: An Abolitionist's Freedom Song by Marlon Peterson
Over 50 years ago, Maya Angelou told us why the caged bird sings. Now in the 21st century, Marlon Peterson, a formerly incarcerated advocate, continues the legacy as he calls for us to break all cages that confine us: from prisons to toxic masculinity to poverty and beyond. In this timely memoir, he shares how one traumatic moment changed his life forever and made him rethink everything we've been taught about justice and redemption.
23
The Three Mothers: How the Mothers of Martin Luther King, Jr., Malcolm X, and James Baldwin Shaped a Nation by Anna Malaika Tubbs
We celebrate activists like Martin Luther King, Jr., Malcolm X, and James Baldwin. But what about the women who made their work possible? In this compelling narrative, Tubbs reminds us that the greatest advocates weren't exclusively men and that Black mothering means not only caring for children but the Black community as a whole. Through this book, we meet Alberta King, Louise Little, and Berdis Baldwin, women who shaped decades of racial justice long before their famous sons picked up pens and picket signs.
24
Systematic Land Theft by Jillian Hishaw
White Americans own 98 percent of American rural land. How did this come to be, and what are the impacts on Black and Indigenous communities? In her extensive account, Hishaw details how Black people were meticulously forced to work the land before being pushed off of it.
25
The Purpose of Power: How We Come Together When We Fall Apart by Alicia Garza
From co-founding and coining #BlackLivesMatter to advocating alongside domestic workers nationwide, Garza knows a thing or two about building political power and mobilizing people to address injustice. In this book, she compiles all of her lessons and makes space for both burgeoning and seasoned activists.
26
Black Girl, Call Home by Jasmine Mans
This poetry collection is a balm for the soul, as is much of Mans' spoken word. The compilation of coming-of-age stories explores race, gender, and sexuality from the perspective of a queer Black woman.
27
South to America: A Journey Below the Mason Dixon to Understand the Soul of a Nation by Imani Perry
A majority of Black Americans reside in the South and an even larger majority are descendants of the region. As a result, Southern Black culture is incredibly formative to Black culture overall and serves as the country's vanguard. In South to America, Perry travels across America, showing readers what it really means to live in these Southern states.
28
Memphis by Tara M. Stringfellow
To close out the month, I urge you to support this debut Black author by pre-ordering one of the most anticipated books of the year. Coming this April, Memphis shows that Black women are inimitable forces holding up entire communities. I fell in love with the main character Joan and the decades of her life that we get to bear witness to as readers.
This content is created and maintained by a third party, and imported onto this page to help users provide their email addresses. You may be able to find more information about this and similar content at piano.io