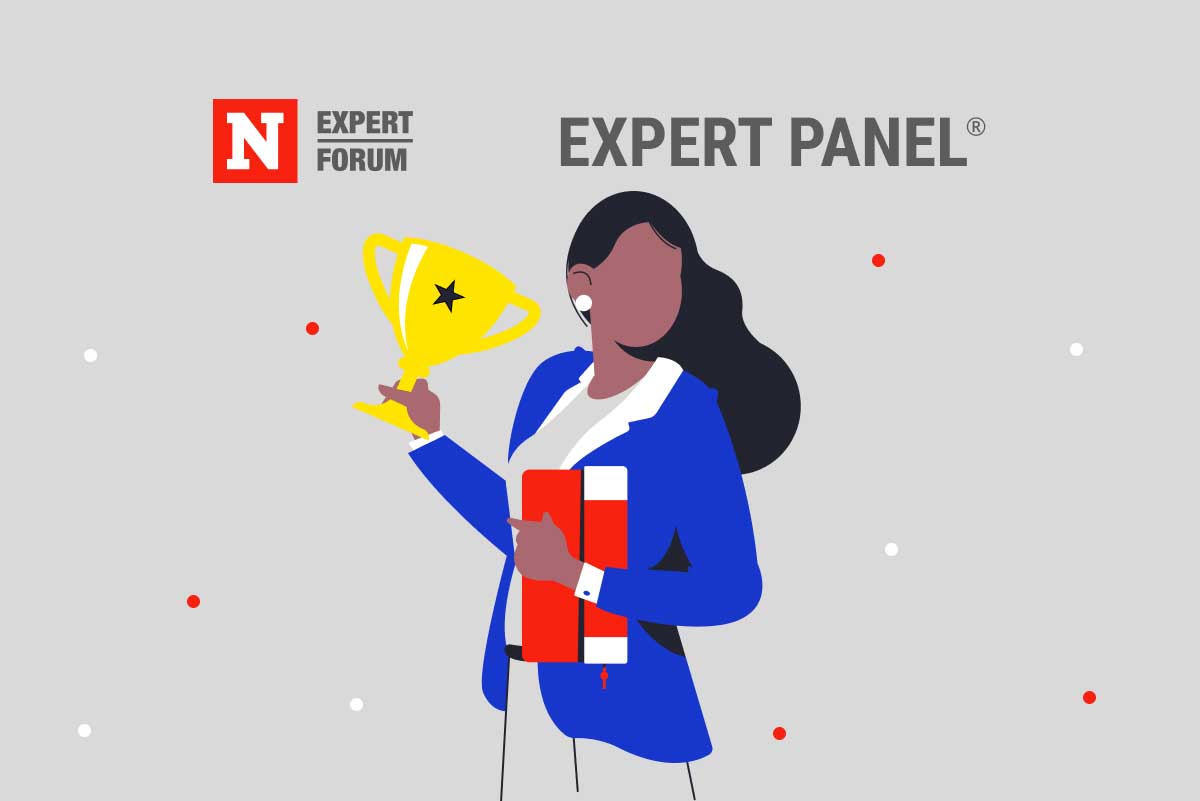 A significant portion of one's life is spent at work, so finding value in that work is critical. As a leader, you want your employees to feel their time is being well-spent and their contributions matter. Happier, more engaged employees will result in stronger trust and higher-quality work.
To help your organization achieve this, a panel of Newsweek Expert Forum members shared 15 ways you can help your employees feel valued.
1. Show Employees the Full Impact of Their Work
Make sure employees are aware of the full impact of their work—for the organization, the customer and the people they serve. From engineers to executives, everyone needs to know how their contributions fit within the bigger picture. This means the bottom line and the broader purpose. Time is precious, so helping make these connections across the organization is a valuable exercise. – Faisal Pandit, Panasonic Connect North America
2. Give Employees Ownership Over Their Work
It's important to give employees a sense of ownership over their work. They should know how their job contributes to the organization's overall goal. They should also feel empowered to make decisions and take action. Provide opportunities for growth and development so employees continually learn and gain valuable skills rather than just doing the same thing day in and day out. – Umang Modi, TIAG, Inc.
3. Recognize and Appreciate Your Team
Even though team members are paid to be at work and put in the time, it never hurts to thank them for their efforts like the success of your business depends on it—because it does. The more appreciated people feel and the more often they are recognized for their efforts, the more valuable they will feel when the stress and strain of work and long hours come. – Reed Deshler, AlignOrg Solutions
4. Think Beyond the Role
I would recommend developing an employee engagement strategy beyond the role. Engaging the employee in the optics of the company allows them to buy into the "why" or the reason behind the company's existence. When they know and understand, they will feel their work means something and that it's not just a job. – Nickquolette Barrett, iRock Development Solutions, LLC dba iRock Résumés
5. Define Quality Collaboratively
Define with, not for, your people what quality looks like in the performance of their role. Uncover how that quality is tied to what individually motivates each contributor. Don't assume the answer. Comfort, food, perks, money, ownership, open communication and safety are all positive benefits, but not as impactful as realizing what quality contribution is and what it can do for your contributors. – Jay Steven Levin, WinThinking
6. Create a Supportive Environment
Create a supportive environment where employees feel valued and appreciated. When employees feel like they are part of a team and their contributions are making a difference, they are more likely to find satisfaction in their work. Ultimately, organizations that focus on creating a positive work environment will be more successful in retaining employees and attracting top talent. – Jacob Kupietzky, HCT Executive Interim Management & Consulting
7. Invest in Your Workforce
People are at the heart of every organization. While the tech industry moves at a rapid pace, it's important for leaders to take a step back and ensure they are providing their employees with opportunities to grow. Companies that invest in learning and development tools are investing in their employees' futures. Employers that invest in their workforce can improve overall employee satisfaction. – Alistair Fulton, Semtech
8. Tie Work to Purpose
It comes down to the mission, so be relentless about reminding your team why you all show up each day. Colleagues want to connect with your mission at a personal level, so clearly explaining how individual contributions help achieve your goals will go far in growing morale, motivation and retention. Go further by building impact initiatives into performance reviews, tying purpose to work done daily. – Arturo Elizondo, EVERY™
9. Promote Work-Life Balance
I think that one of the most important things is to promote a healthy work-life balance. Offer flexible work schedules and options if possible. Make sure the work environment is a positive and supportive one, and make it a place they want to be. Prioritize your employees' mental health and wellness. – Elliott Smith, The Ohana Addiction Treatment Center
10. Recognize and Reward Value-Adding Work
Showcase, recognize and reward the value of their work. Ruthlessly prioritize team time commitments with value-adding work. Deleverage manual efforts and infuse automation to maximize teams' expertise and enable a sense of accomplishment. – Britton Bloch, Navy Federal
11. Outline Personal ROI
I like to outline personal ROI with employees during our one-on-ones. This helps us navigate through interests, opportunities and goals, both professional and personal. We then execute on that. – Uriel Saenz, THE US LIFESTYLE GROUP LLC
12. Encourage Flexibility
Encouraging flexibility and decreasing the constant sense of urgency. Many employees get sucked into this "all or nothing" mentality, which increases multitasking and decreases collaboration. This type of culture is incredibly overwhelming, tending to lead to burnout and the inability to nurture other parts of who they are outside of the workplace. Resentment, rather than rejuvenation, occurs. – Leah Marone, Corporate Wellness Consultant
13. Provide Productivity Incentives
We do weekly reports on productivity and offer bonuses for completing tasks. This has made a world of difference to us as owners while also showing our employees they are appreciated and gifted when they perform a job well done. It also shows them they've spent their time efficiently and completed all tasks for the particular week. – Tammy Sons, Tn Nursery
14. Communicate Your Appreciation
Appreciation through open communication goes a long way. Make sure that your employees feel valued, and leaders should share their outlook on company matters. A simple "thank you" or "how can I assist" helps an employee to feel appreciated and noticed. – Anthem Blanchard, HeraSoft
15. Offer Personal Development Training
Offer high-value personal growth and development training to employees, which will help them be more functional in life and happier. The organization will reap the benefits of higher productivity, lower costs, better customer service and higher employee loyalty. Emotional intelligence, assertiveness, time management, self-care and self-compassion are a few key areas that I would suggest. – Lisa Lundy, Lisa A Lundy