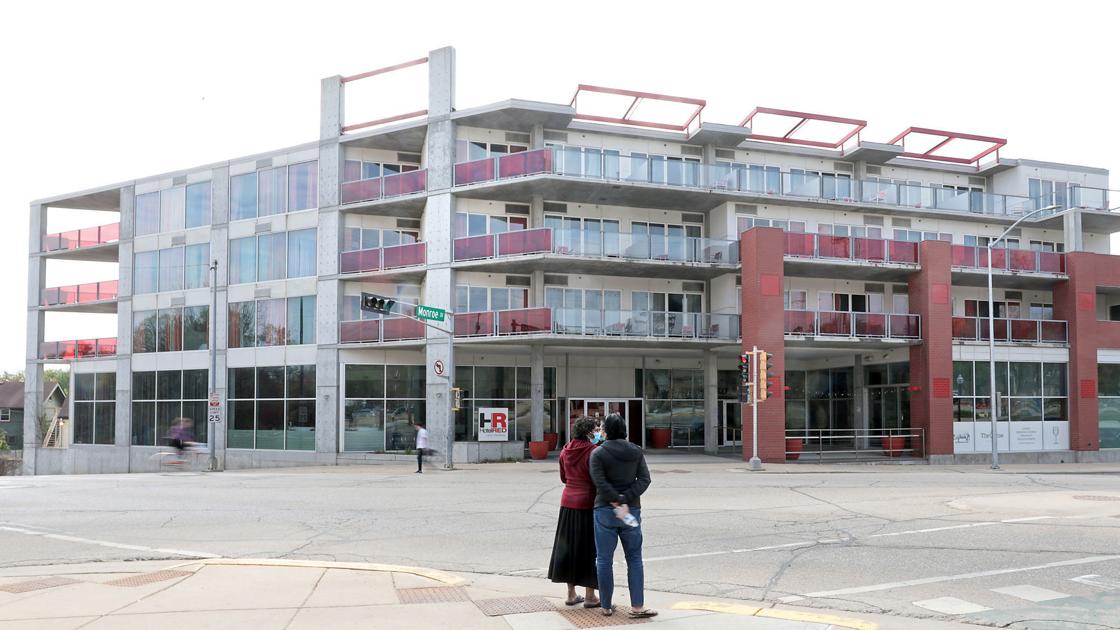 Review needed
Ald. Tag Evers, 13th District, who represents the neighborhood, said that while no plans have been submitted, converting the hotel to year-round residences would require a conditional use permit and a full review by the city's Plan Commission. If a plan were to come forward, he would need to confer with city staff and nearby residents before making a decision on whether to support it.
"That said, I'm generally in favor of more housing, and would be particularly interested if a portion of the units would be affordable for those with low to moderate incomes," Evers said.
The Wise, a restaurant in HotelRed, is located on the hotel's first floor.


STATE JOURNAL ARCHIVES


That could be at odds, however, with what is being advertised to potential buyers.
The CBRE listing touts "a virtually rent-ready canvas on which to make selective unit and common area improvements to drive aggressive market rents and explore construction of additional units."
Road to completion
The hotel, first proposed in 2007, opened in August 2011 but had anything but a smooth road to completion.
The hotel was put under a microscope by neighbors concerned about traffic, alcohol use and the behavior of guests during Badgers football games. And then, in 2009, after construction was started, developer Bob Sieger ran into financial difficulties and work stopped on the building's construction. An ownership group led by Erikson, Sieger's son-in-law, purchased the hotel, resumed construction, improved communication with the city and neighborhood and worked to alleviate neighborhood concerns.