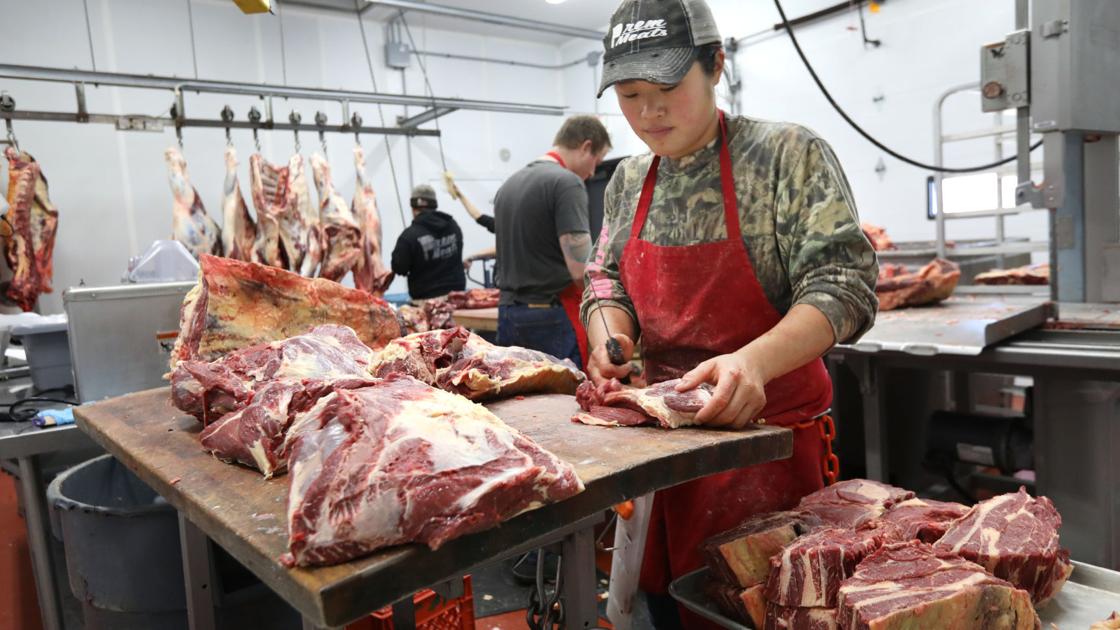 "It's frustrating when you can't sell the animal and you have neighbors who want to buy it." 
Legislation is also being proposed at the state and federal levels to support processors with the creation and expansion of facilities, meat inspection programs and training, educational and technical assistance.
Supply chain risk
Many meat processing companies are family-owned, and younger generations may not want to continue the business, which adds another risk to the supply chain, said Tera Johnson, director of the Madison-based Food Finance Institute. There also are few poultry processors in Wisconsin and large-scale processors are "super-consolidated" with many of those companies owned by Chinese investors, Johnson said.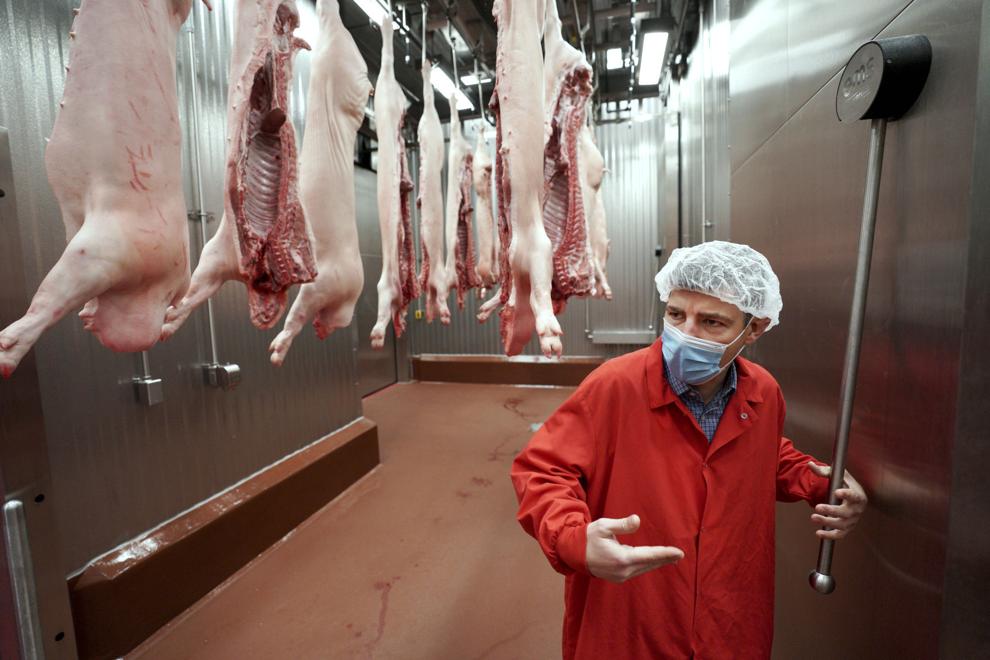 Whole pigs wait to be processed in November in the USDA-certified plant that is part of the new $57.1 million Meat Science and Animal Biologics Discovery facility at UW-Madison.


STEVE APPS, STATE JOURNAL ARCHIVES


"We don't realize how at risk our food chain is to global disruption," Johnson said. "You don't want to raise animals and have no place to send them."
The FFI was founded in 2013 and is part of the University of Wisconsin System's Institute for Business & Entrepreneurship. The organization focuses on building and funding profitable businesses in the food, beverage and value-added agriculture sector through training, coaching, resources, tools and mentoring programs.
In 2008, Johnson built a $14 million manufacturing facility in Reedsburg to turn organic whey from artisan cheesemakers into nutritional supplements. She has since sold her company but her line of Tera's Whey organic protein powder products can be found throughout the country.